Spring Cleaning Essentials
Disclosure: Joyfully Domestic may earn a commission for purchases made after clicking links on this page. View our disclosure policy for details.
Spring is here and with it brings a feeling of refreshing the home. Whether you want to get a start on spring cleaning or create a system going forward, I'm sharing my favorite spring cleaning essentials.
These are the essentials that I use and love here on the ranch. They keep all of that farm dirt away and they're all natural & non-toxic.
Favorite Spring Cleaning Essentials
Earthley – This brand is great for tinctures and wellness products. They're also a true powerhouse in cleaning the entire house. And it is completely free of harsh chemicals. The concentrate lasts a really long time, so it saves a ton of money! This is one of my absolute favorite natural cleaning products.
Use code: BHH10 for 10% off your first order!
Dropps – I was recently sent this all natural laundry detergent to test out and I'm in love. These little pods only take one per load of regular wash and they're powerful enough for my husband's dirty farm clothes.
Their formulas are dye-free, phthalate-free, phosphate-free and animal-cruelty-free. Try them out here and use code BHH25 for 25% off!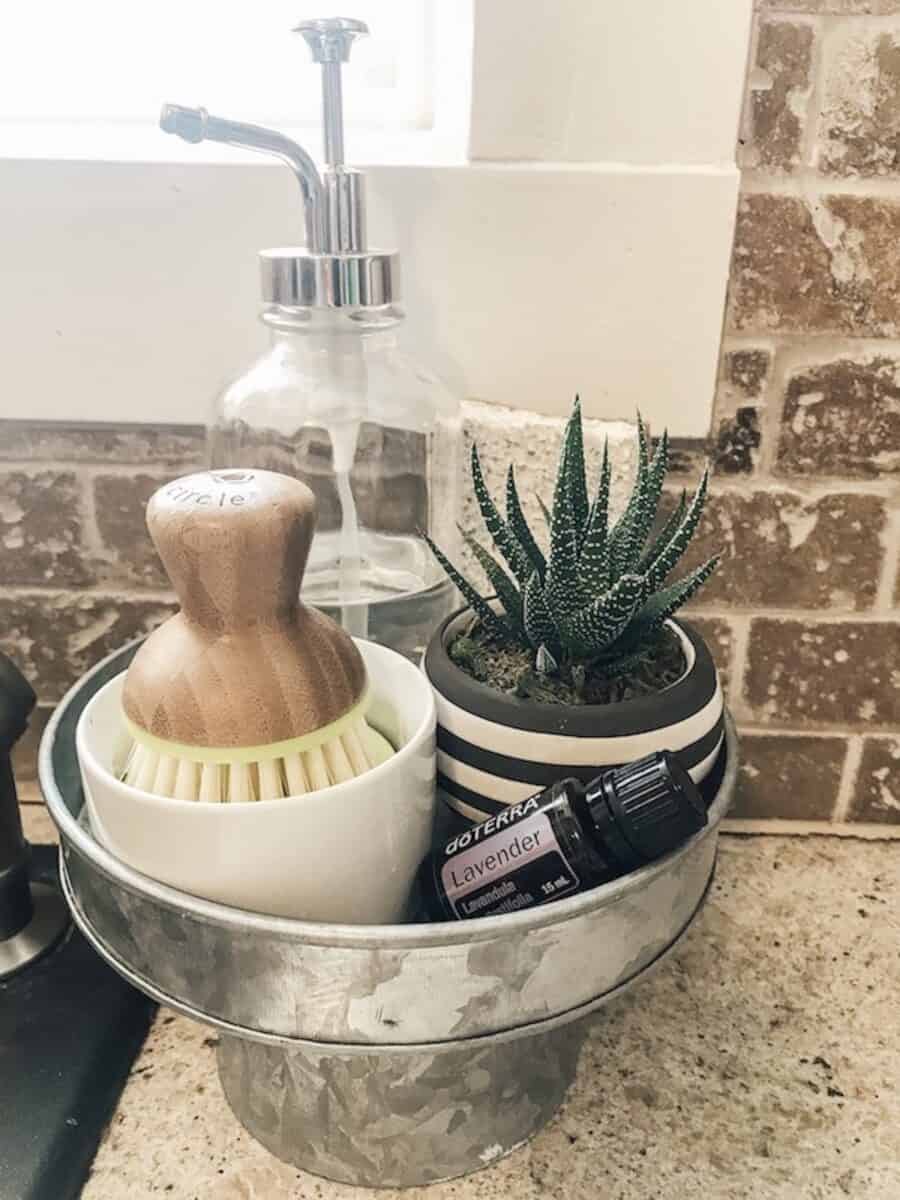 Homemade Cleaning Products – Want to save even more money? Try making your own homemade cleaning products that are also non-toxic! I put together a mini collection of my favorite natural cleaning recipes. Check it out here.
Steam Mop – This Bissell steam mop is amazing. Its so helpful in cleaning tough messes, kitchen spills, and deep cleaning the bathroom floors.
Microfiber Cloths – These are an absolute must have to add to your spring cleaning essentials. These are amazing at cleaning all of the things! You'll want to make sure that you're washing them separately. I will hang mine to dry out and store them in a laundry bag for once a week cleaning.
Robot Vacuum – I'll admit, I was pretty much against owning one of these. But they have made my mom life so much easier! We usually set it up to run during the morning just before we head down to our homeschool classroom.
Azure Standard – We place a huge order each month with Azure for our family food needs. But they offer a wide variety of other all natural home products! I've tested out a wide range of their brand cleaning products and they work incredibly well! Check them out here!
With these few simple and non-toxic items for spring cleaning, you'll have a tidy and refreshed home!