Farmhouse Kitchen Pantry Organization Ideas
Disclosure: Joyfully Domestic may earn a commission for purchases made after clicking links on this page. View our disclosure policy for details.
Farmhouse kitchen pantry organization ideas and tips to help get your kitchen storage in orderly shape.
A well organized home is something that makes my heart happy. When we first moved into this ranch home, I was quite impressed with the pantry and built in storage.
If you're looking for farmhouse pantry inspiration, stick around!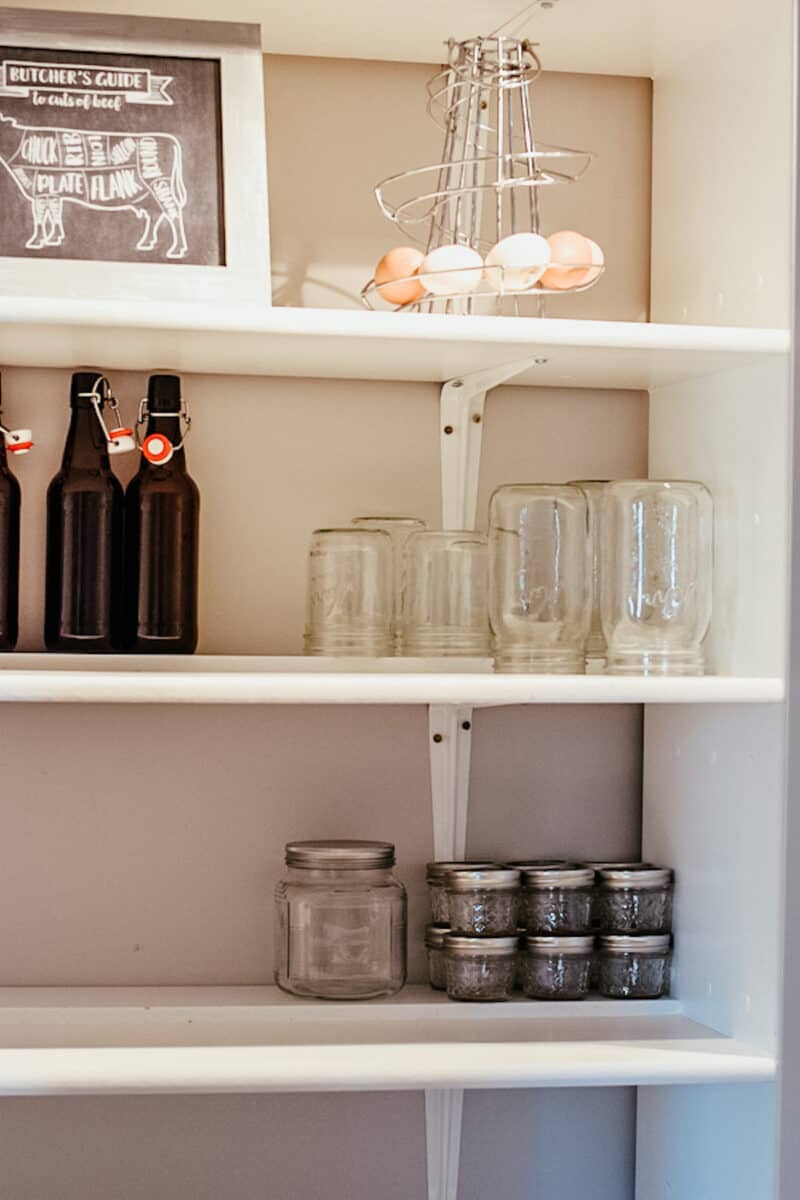 Farmhouse Kitchen Pantry Organization Ideas
One thing that helps me with organizing a space is to create a plan. I looked at our overall storage space in this walk in pantry and I knew that I wanted to create a space for food preservation.
This would be a place where I would store all of my Mason jars and all of our home canned goodies.
And so I set out with a list of storage needs and my trusty label maker.
I neglected to take before pictures, but here's a short video of the kitchen pantry before I began organizing.
I feel like adding a variety of storage containers and a little bit of decor makes the kitchen pantry a little bit more visually appealing.
Stay tuned for a list of supplies used in this farmhouse kitchen pantry.
Here is the After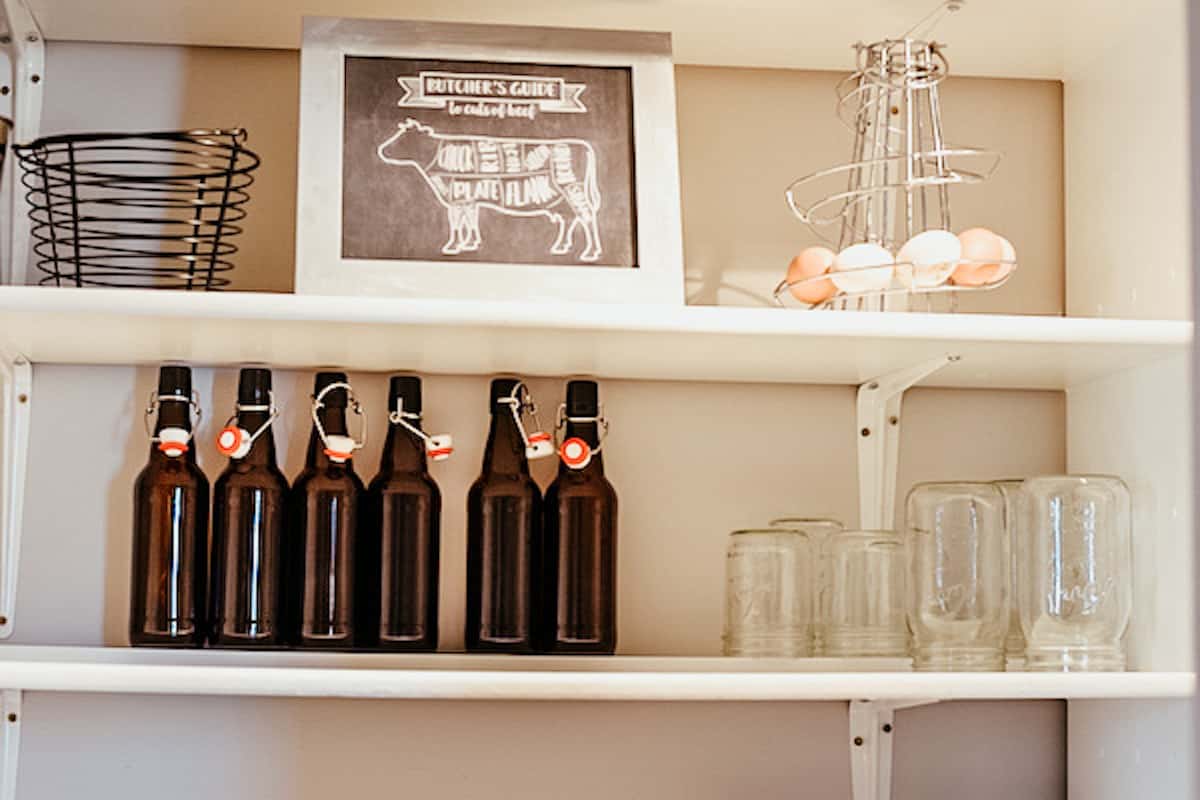 On the top right of this image, is my trusty egg skelter. I love using this for our farm fresh eggs. And since I don't refrigerate our fresh eggs, this helps me keep track of using oldest first.
And on the top left is our egg gathering basket.
I use these awesome swing top bottles to make our own homemade soda or water kefir.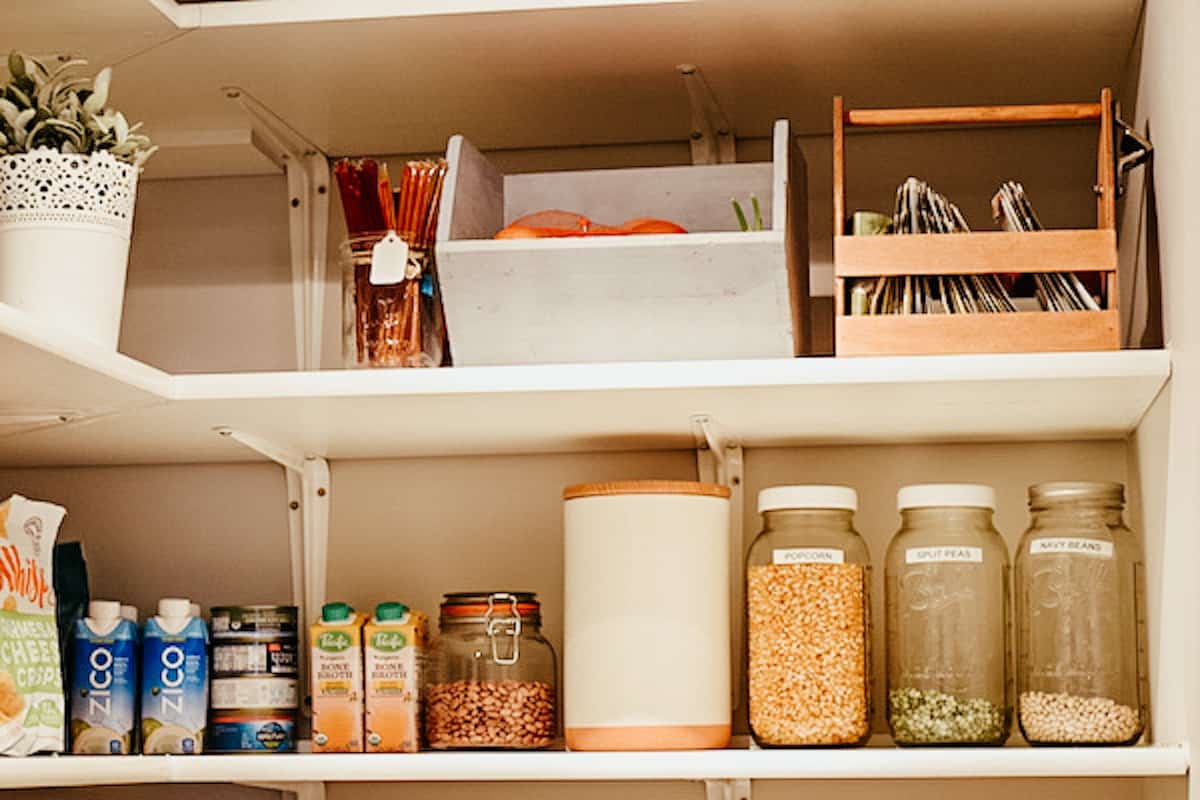 I like to use a variety of sizes of Mason jars for food storage and label the contents.
These white plastic lids are great for storing food in wide mouth Mason jars. I also like using them for storing food in the refrigerator.
The bin and basket on the top shelf are both finds from Target. The bin comes unfinished and I painted it with this chalk paint. The color I used is Shiloh Gray.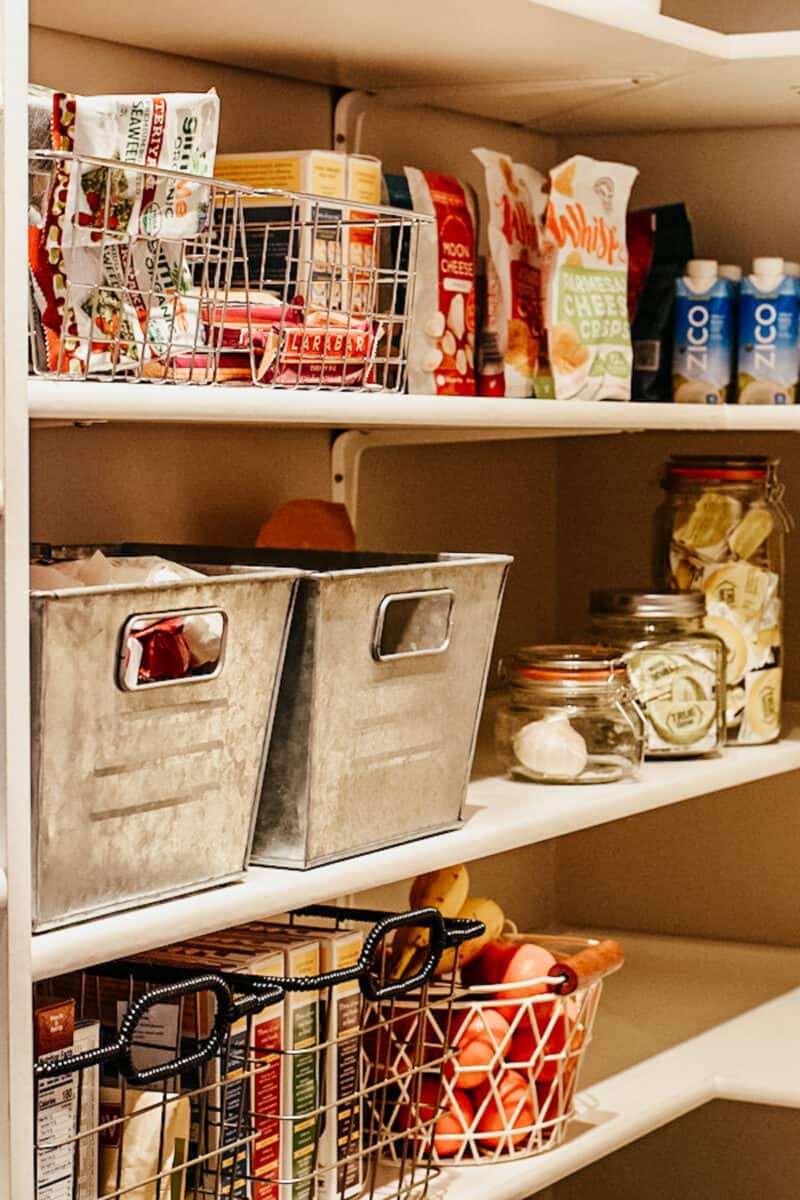 In this view of the pantry, I used galvanized bins. They are no longer available, but these are similar. They are great for storing baking supplies or bulk items.
These wire baskets are also similar to the ones I used. They come in a variety of colors like black, silver, and white!
The white egg basket is from Target and no longer available, but I found this similar white wire basket.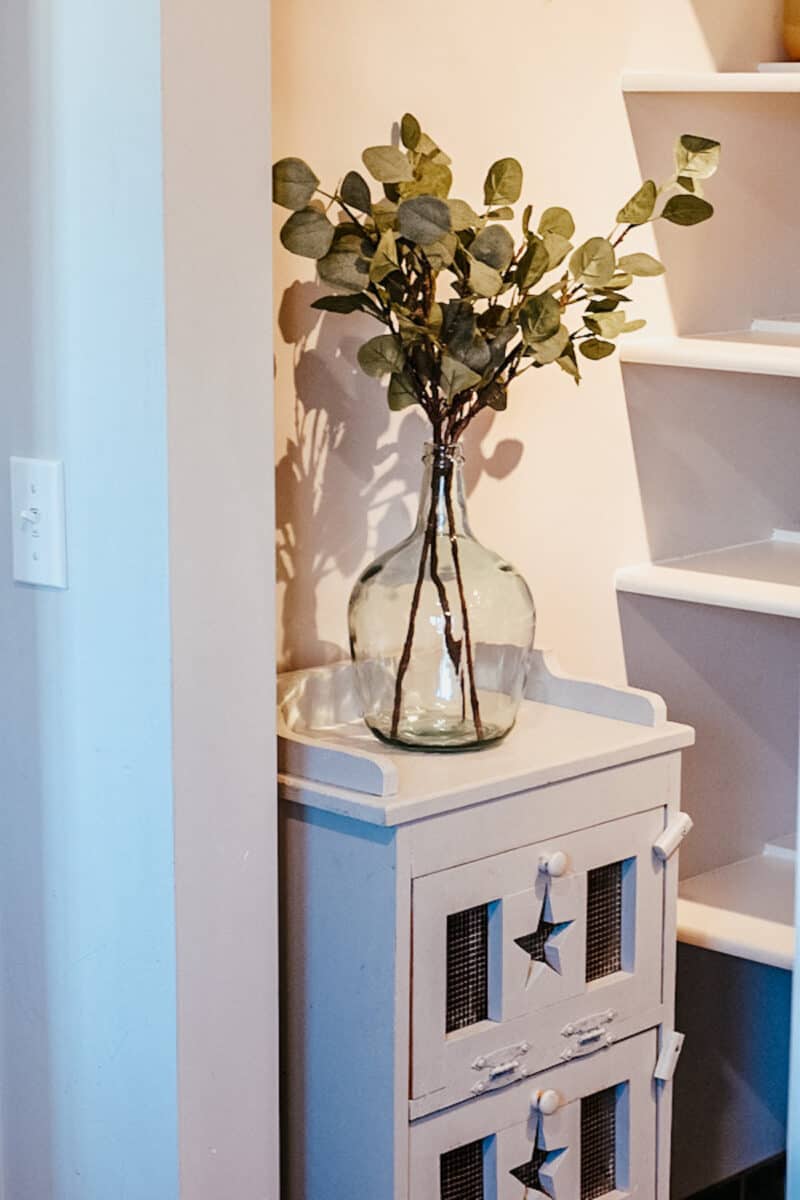 Finally, I found this unfinished produce storage bin and painted in the same Shiloh Gray chalk paint as I painted the bin from Target.
Tips For Organizing a Kitchen Pantry
I do regular declutter sessions around my home, and clean & reorganize spaces often. One thing that helps me to stay organized is pretty simple. I keep similar items together.
So when I need to reorganize a space, I will clear it out completely, wipe down the area and place like items back together.
Another tip, that helps me is not to over crowd an area. If your bins or baskets are becoming too full, add in more storage containers.
A freshly organized area is amazing! But it is possible that you may have family members who aren't into organization and will destroy an organized area. Don't get discouraged! They will usually catch on.