Healthy Pantry Staples with Azure Standard
Disclosure: Joyfully Domestic may earn a commission for purchases made after clicking links on this page. View our disclosure policy for details.
Keeping a well stocked pantry helps for meal planning and staying on budget. When it comes to bulk shopping, I like to make sure that I'm stocking up on healthy pantry staples.
And I like to do most of this through online ordering. There are a lot of places to choose from, but Azure Standard is my favorite.
With Azure Standard, I can stock up on the healthy foods that my family loves. In this post, I'm sharing some of pantry staples that we stock up on each month.
If you are unfamiliar with Azure Standard, I wrote a review about them you can read it here: Azure Standard Review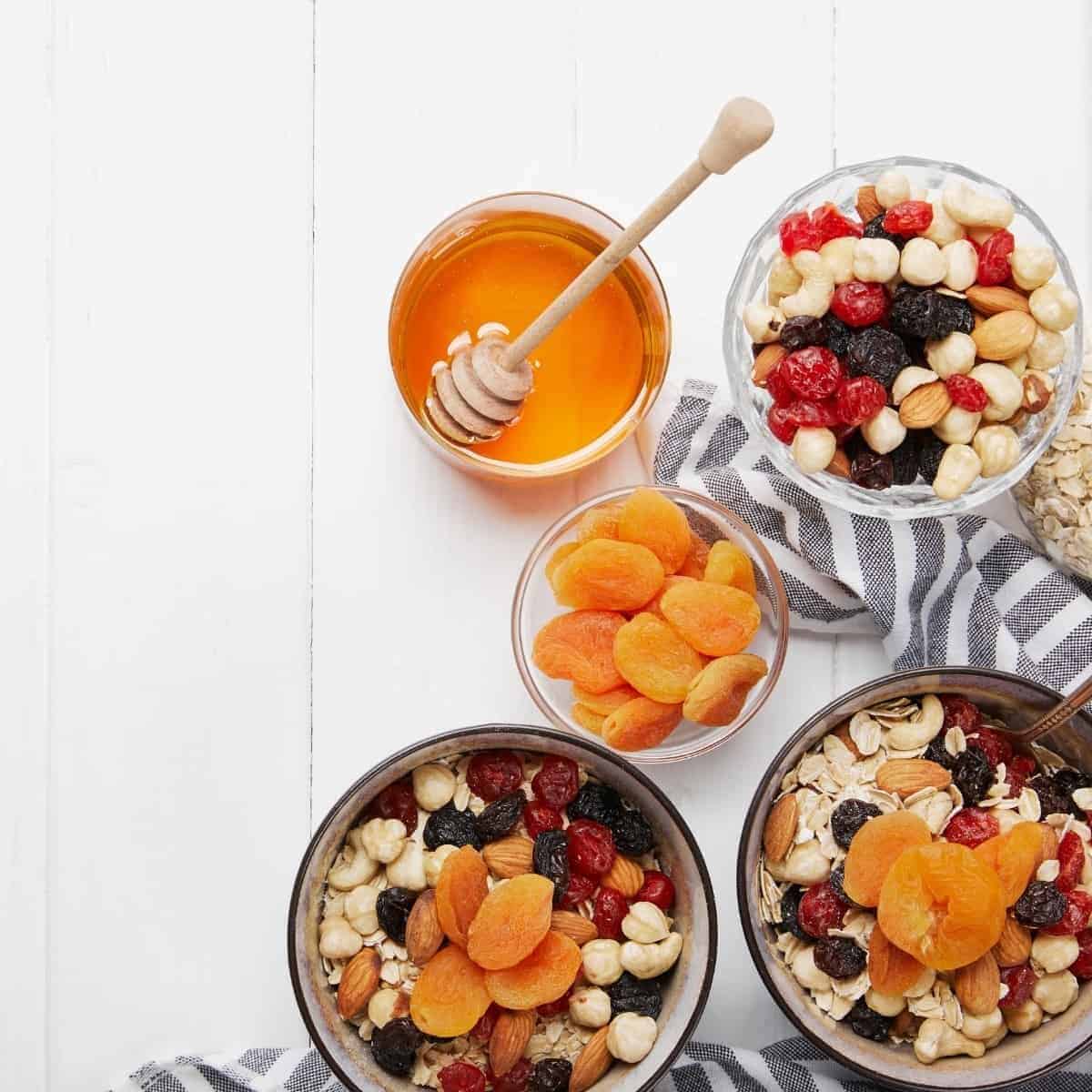 Healthy Pantry Staples
There are many things which can be really handy to keep stocked in the home. Especially when unexpected things arise in the world.
We've been through multi day long power outages and state wide flooding that left us unable to leave our road.
And most recently, a world wide pandemic.
Keeping a well stocked pantry is absolutely essential.
I'm going to give a brief rundown of what I find essential to keeping a healthy and balanced pantry stocked. And these items can be purchased in bulk, once a month through Azure Standard.
This list is only covering the pantry items and not covering our refrigerated and frozen food items.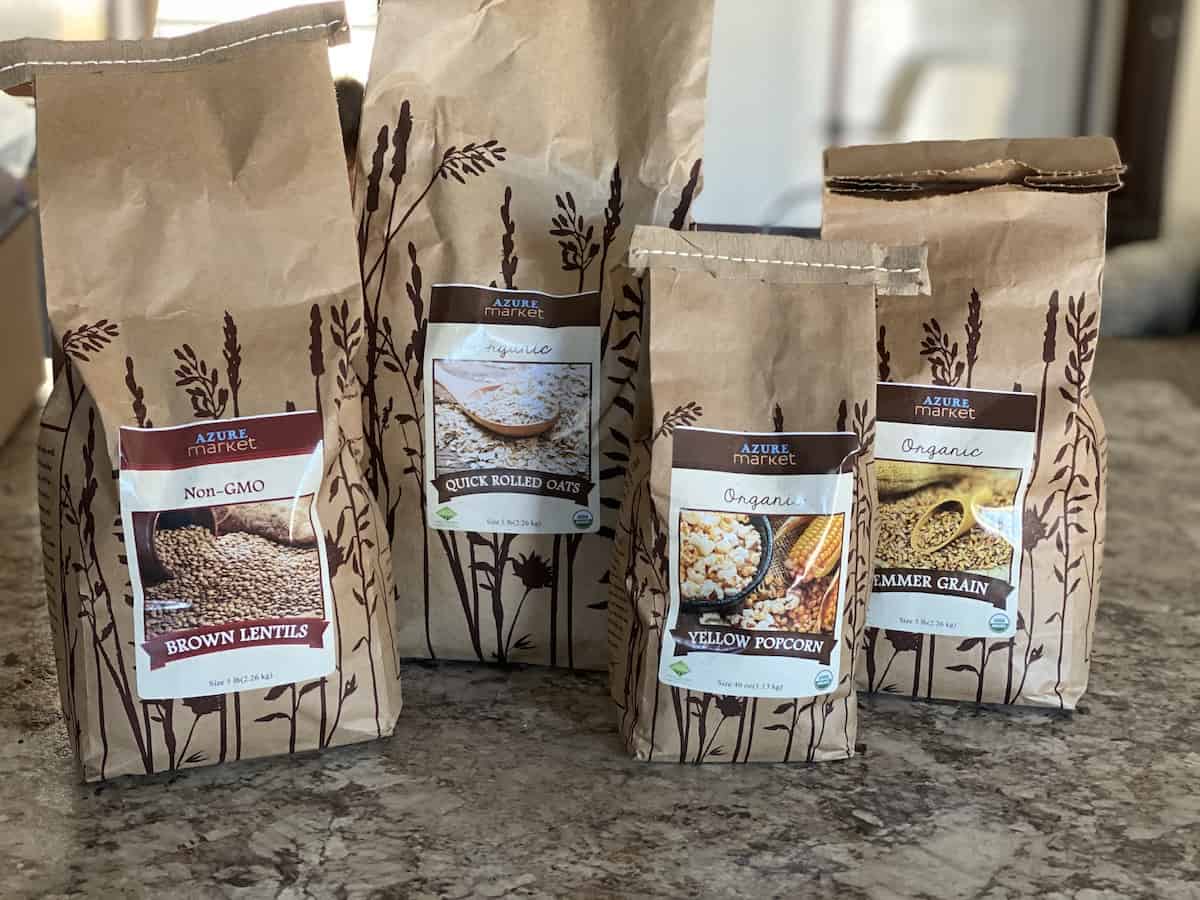 Grains & Legumes
There's a wide range of things that you can make with dried grains & legumes. I love to have these on hand for a delicious side dish or as an addition to a healthy & hearty soup recipe.
Lentils
Dried beans
Quinoa
Emmer grains
Wild rice
Oats
Popcorn
Sprouted grains
Pastas
Baking
From baking your own homemade bread, to making granola, or a delicious afternoon snack for the family. Some of these items are essential for whipping up a quick treat.
Himalayan sea salt
Baking powder & soda
Arrowroot powder
Yeast
Cocoa powder
Vanilla extract
Chocolate chips
Raw honey
Other organic honey
Real maple syrup
Organic bread flour
Einkorn flour
A variety of seasonings / spices
Dried fruits
Oils & Sauces
A few additions to rounding out a recipe are oils and sauces. From making up a homemade salad dressing to topping off burgers, you'll want to make sure you always have what you need on hand!
Coconut aminos
Olive oil
Avocado oil
Coconut oil
Or other preferred oils
Apple cider vinegar
White vinegar
And more condiments
Ketchup
Mustard
Mayo
Hot sauce
Salsa
BBQ sauce
Nut butters
Jams/ jellies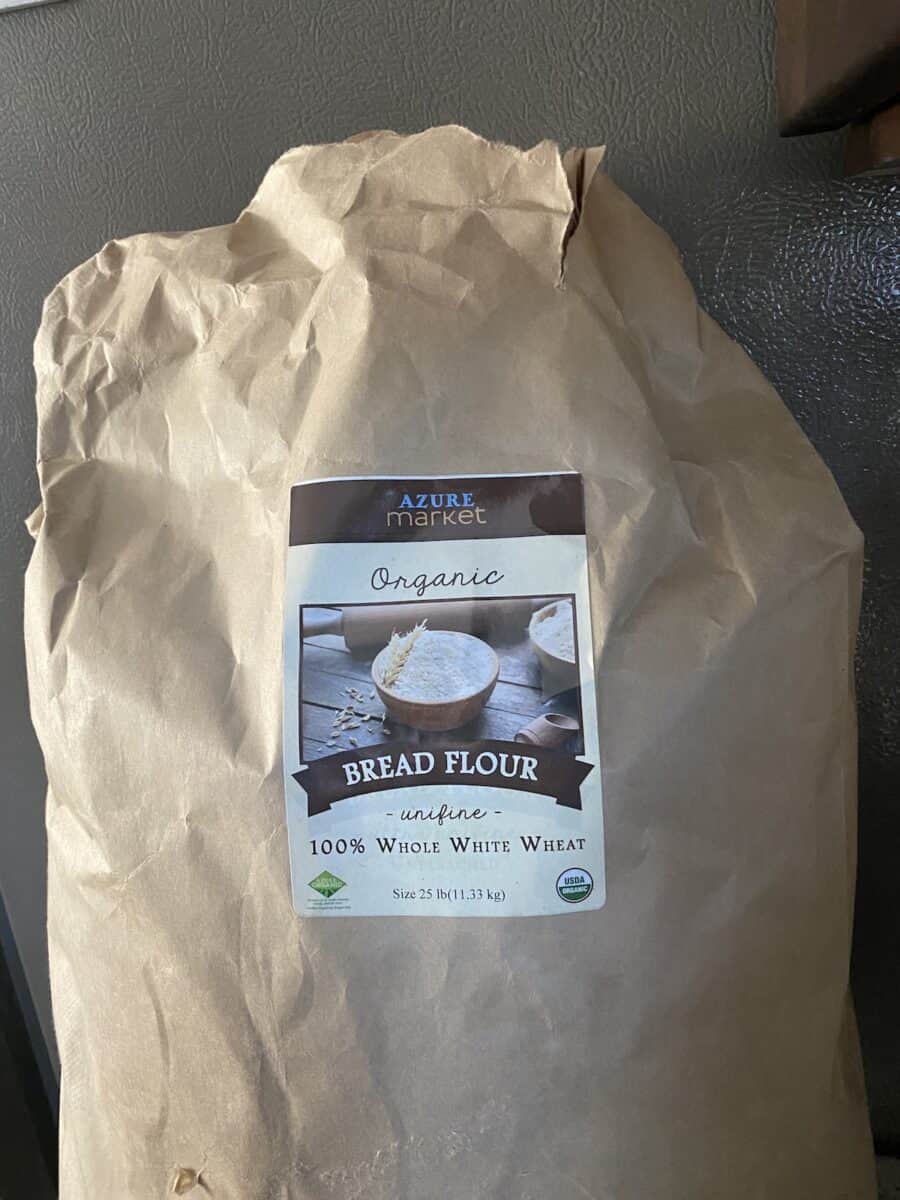 Canned / Jarred Foods
These are the ingredients to make meals complete. And sometimes convenience foods too!
Jarred tomatoes (we really like jovial brands)
Jarred / canned beans (jovial again)
Canned veggies & fruits
Stock / broth
Canned meats / fish
Olives
Chilis & other peppers
I hope that this list has been helpful for planning out a well stocked and natural pantry. I use it often to keep track to make sure we have the essentials we need on hand.
And Azure Standard is perfect for a great bulk shopping for natural, healthy, and organic foods.