Easy Steps For a Great Morning Routine
Disclosure: Joyfully Domestic may earn a commission for purchases made after clicking links on this page. View our disclosure policy for details.
Finding the right morning routine for each of us can take some trial and error. Generally speaking, most of us are already following routines.
From getting up in the mornings, to cooking breakfast, and brewing coffee. But often times, these routines need a little adjusting to ensure that we are being productive and getting the most out of our days.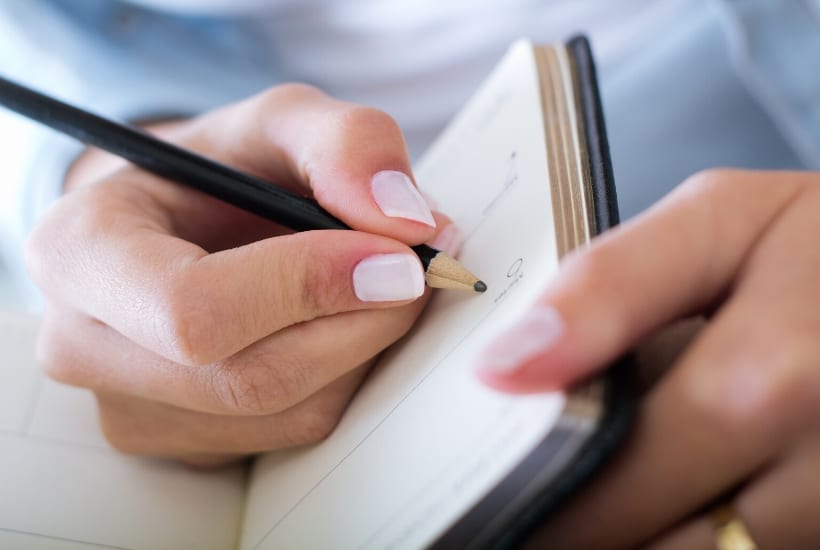 Easy Steps For a Great Morning Routine
Do you ever feel like your days are not very organized? And some days are a struggle to balance the essential tasks of getting through the day.
I have totally experienced all of the above! Well, I'm always for self-improvement. And once I have found a solid morning routine, it literally made the rest of my day run so much more smoothly.
Creating a solid morning routine will give our day purpose.
Rise Early
How many times have you heard that early rising or waking up before the rest of the house will make your morning run smoother?
Well, if you haven't tried it, definitely give it a test run.
I am most definitely not a morning person, but if I don't force myself to wake up early, the rest of my day is shot and just feels hard to get anything accomplished.
And they say that successful people are those who wake up hours before the rest of the world. Plus, I just don't get as much done.
It's true that I will get so much more accomplished in a day when I make the effort to wake up early. I'm talking sometime between 4:30-5:30 for me personally.
But even 30 minutes to an hour before the rest of your family is usually sufficient. Play around with the times a little until you find something that works well for you and your family.
Begin with Prayer
When we put God first and foremost in our days, it truly makes each day feel more fulfilled. I like to wake up, say my morning offering as soon as I get out of bed and then get up and brew a pot of coffee.
When there's just enough for a cup, I grab it and my morning devotionals. And I'll sit in a for some quiet motivational reading and meditation.
Here are two of my absolute favorites that I like to rotate through, also including this bible, Douay-Rheims Bible.
And these devotions are both short and very inspirational.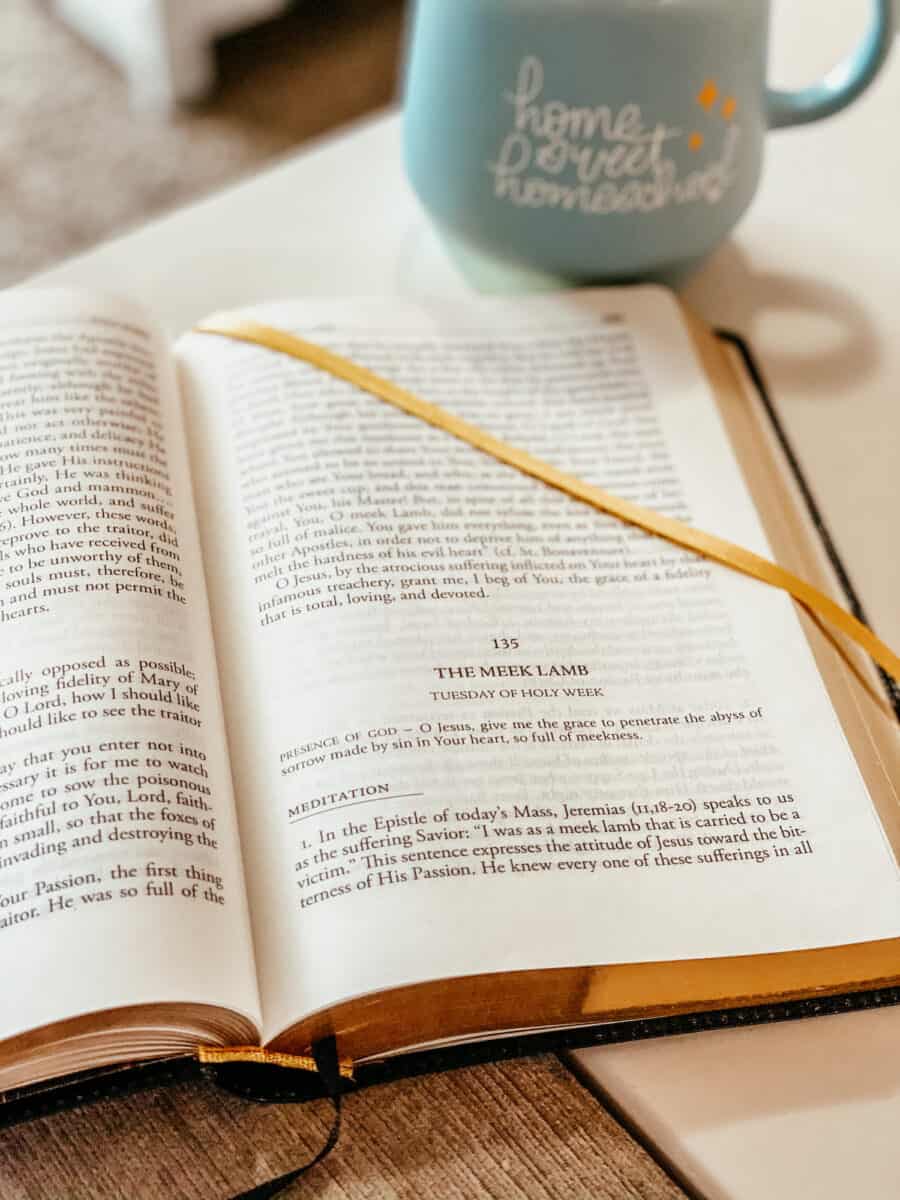 Take Time for Self-Care
When I take the time to do my morning exercises, I feel amazing the rest of the day. It gives me energy and helps me to just feel refreshed. Even taking the time for a quiet morning walk is helpful. I now usually incorporate this into our school mornings for nature walks with the children.
Here is where I will also mention to add in your vitamins and supplements or whatever you need to add to your morning routine for your health & wellness.
Some mornings I also like to diffuse essential oils for a fresh scent.
Morning Hygiene
A quick morning hygiene routine helps to make me feel put together and ready to go for the day. Because once the children wake up, it is a sprint until bedtime!
To save myself time and clutter, I also adhere to a regular "uniform" of sorts. Choosing an easy to put together and simple clothing helps to save decision fatigue in the mornings.
It definitely saves me from feeling frumpy as a stay at home mom while also practicing modesty in dress. Check out my favorite modesty dress shops here.
Because I have totally been there. For my hair, I keep it simple. I like a simple updo to keep it out of my face while working during the day. Something simple like a French twist of classic bun works well for me and helps me to avoid a messy bun or looking too sloppy for my family.
This usually takes me about 5-10 minutes.
Make Breakfast with the Family
By now, the rest of the family is starting to wake up. I'll pour my husband a cup of coffee, make the baby a bottle and start breakfast. Each morning, we make a good home cooked meal. We sit down and eat our meal together as a family.
We don't usually get the luxury of eating our dinner together because as a rancher's wife, I have learned that cows come first. Haha. So we make the most of this time together.
All That Remains
Kitchen clean up follows. And then I'll get the children dressed and their morning hygiene completed.
The last thing that I'll do in the morning are to throw a load of laundry into the wash because I do a load every single day. Then, I'll make all of the beds and do a quick declutter.
By now, I'm ready for another cup of coffee. So, I will sit down with a cup, my planner and do some workload planning.
Followed by homeschool lessons and then blog/business time for me in the afternoon.
Because I wake up pretty early, my complete morning routine is usually finished by about 7 or 8 am each day. But this can vary for each of us depending on where we are in life. The rest of the cleaning that I'll do falls under my afternoon routines.
Successful Mornings
One thing that makes my mornings run really smooth is by having a great evening routine in place. Mine consists of doing a 10-15 minute declutter, making sure the kitchen is cleaned up, coffee pot is set up for the next morning, and setting out my clothes for the next day.
The hardest part about establishing a really good morning routine is just getting started. But, as I've mentioned before in my post about establishing cleaning routines, just eat the frog.
Avoid procrastination and just do it. Once these routines become regular habits, they will make your life feel more put together and more fulfilled.