Homeschool Room Organization
Disclosure: Joyfully Domestic may earn a commission for purchases made after clicking links on this page. View our disclosure policy for details.
After our move to this ranch home and I set up our classroom, I planned to share our space. Several months later and I'm finally putting this long overdue post together. Just like with any space, keeping things clutter free is important to me. And so here I'll take you on a tour of our homeschool room organization.
The really awesome thing about this classroom space is that it was remodeled and set up prior to our move in. All I needed to do was find practical decor and storage.
Our next home is going to need a lot of updates. I'll post all about our next homeschool room once we get settled over there.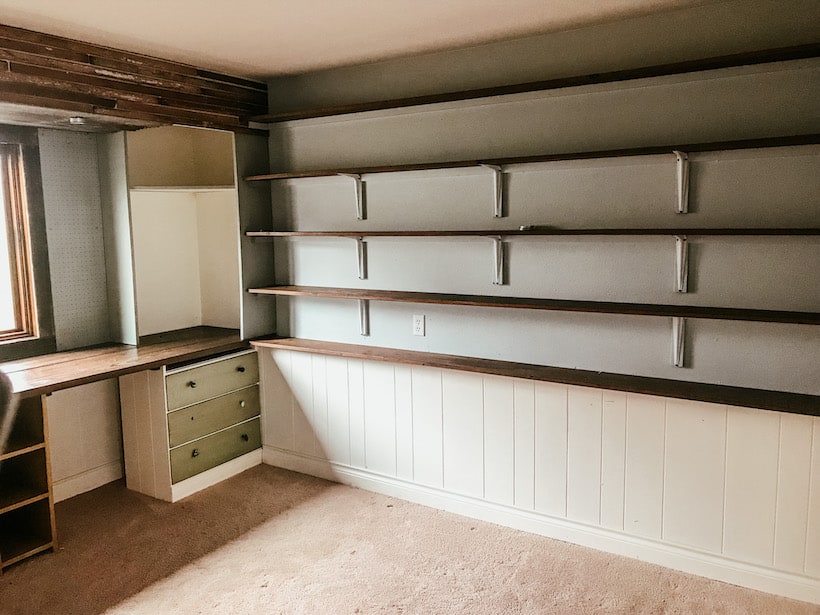 Homeschool Room Organization
For our homeschool space, I decided to use a lot of modern farmhouse inspired decor. It is important for me to create a space that is clean and organized. The style of the decor is also motivating for us in our daily lessons.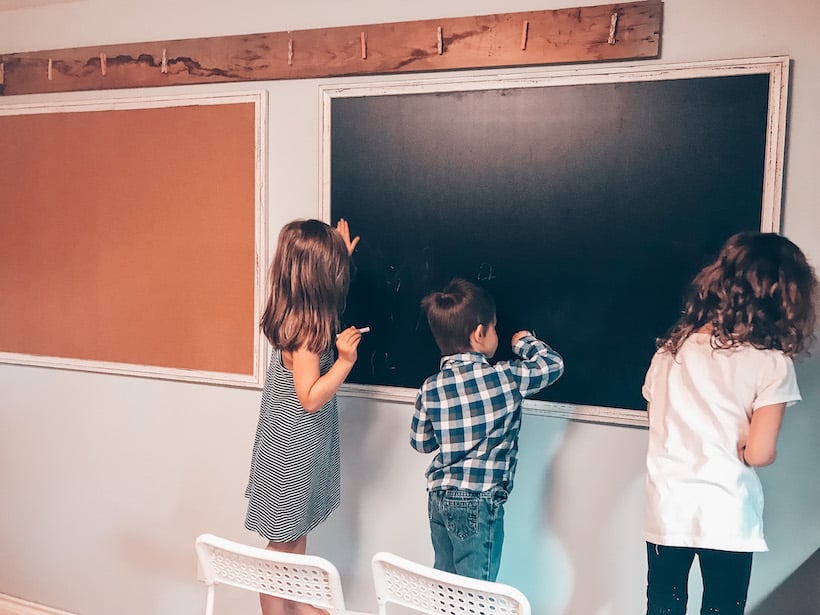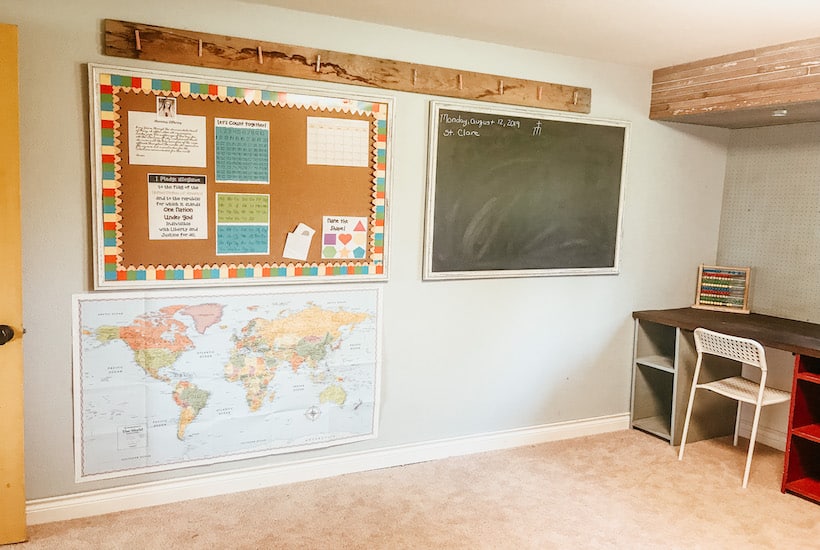 This classroom space also serves as an office for me. So keeping everything clutter free is essential. I'm the type of person who doesn't think or function well if my space is a cluttered mess.
Using a variety of baskets, file folders, and furniture pieces have helped to keep the space functional and not over loaded with all of our school books and supplies.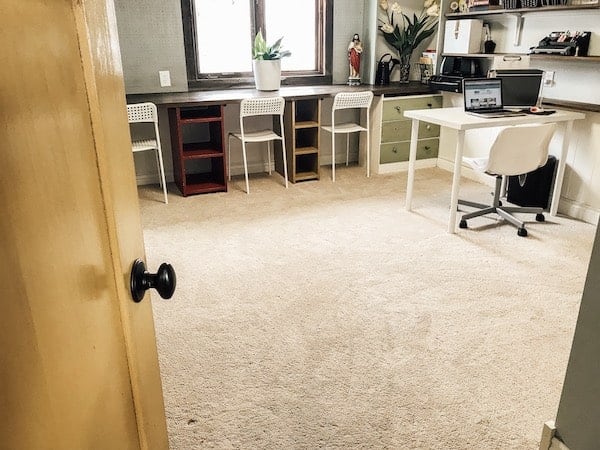 Let's start with the classic "welcome to my crib" shot. This is the main view as you enter into our little classroom. And while I love most modern farmhouse styles, using all white and neutrals just isn't my jam.
If you've followed me for some time, you'll know how much I love little pops of color. Especially most shades of blues & grays.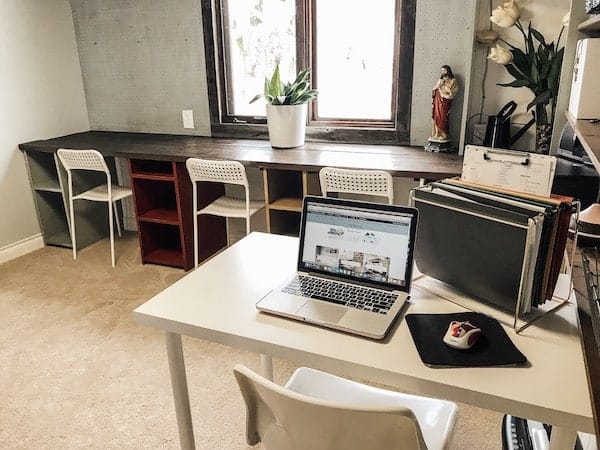 My desk, chair, and the kids chairs are all from IKEA. These are all very inexpensive options.
We aren't fortunate to have one nearby, so I'm very happy that they've recently opened up shipping options which are pretty affordable.
IKEA has many affordable storage items to set up an organized homeschool room.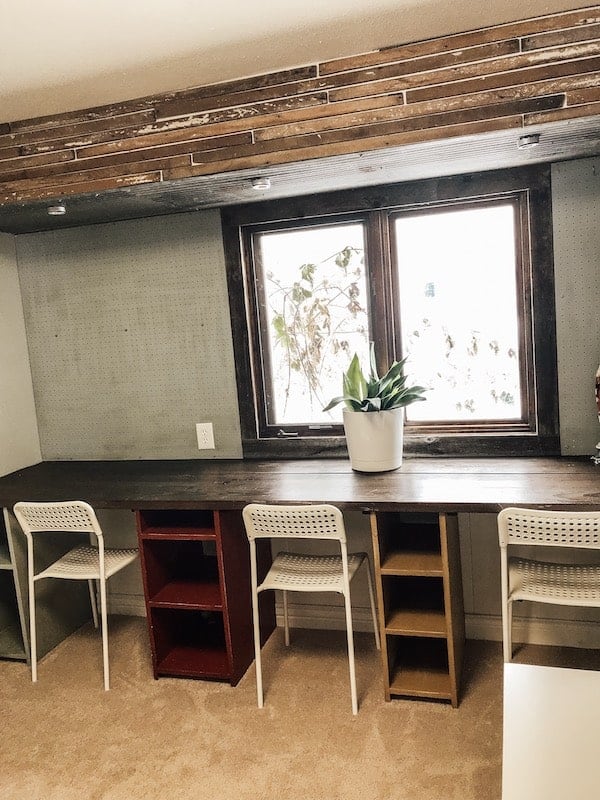 On each side of the window are a rustic style blue painted peg board. It's not in use currently, but we use it for hanging children's assignments and artwork.
I took everything down with plans to hang a chalkboard and chalk supplies in mason jars. But with the new move happening, I decided to hold off until we get to our new space.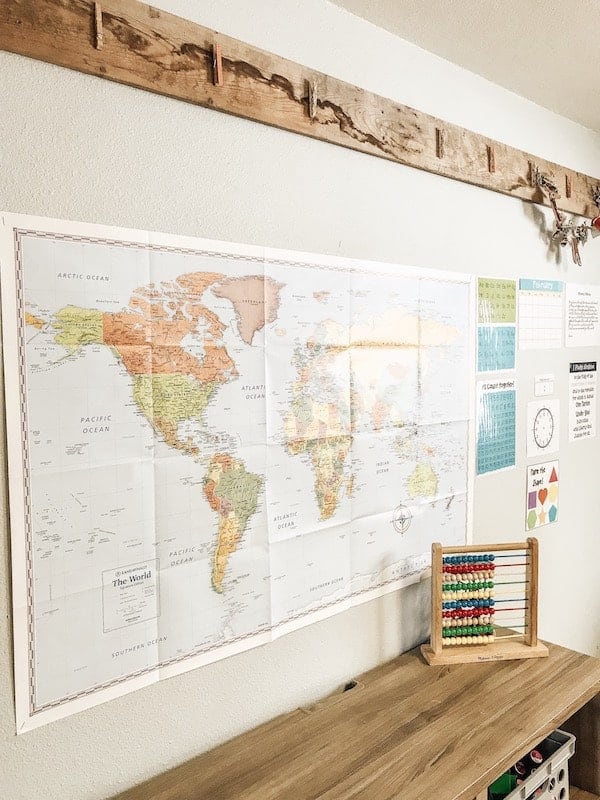 The world map that we use can be found here. And the abacus that we use for our little ones can be found here.
Our Morning Board
I found this super cute printable pack from my friend Jessica at Mama on the Homestead. Not pictured are weather cards which are also included in her morning board printable pack. You can find this printable pack here.
I typed up a morning offering prayer and added a little clock to our morning routines.
And that little gingerbread man craft deserves a little mention. It was something my husband made when he was in school. Isn't it adorable? I knew I had to add it to our classroom!
As part of our morning routine, we focus on prayer time & devotions. Then we ease into our homeschool day with simple conversations about the days of the week and weather recognition.
This then leads us into nature studies, poetry & literature.
Our morning routine is the first quarter of our homeschool day and having a little bit of structure helps us to be prepared for the rest of the lessons for the day.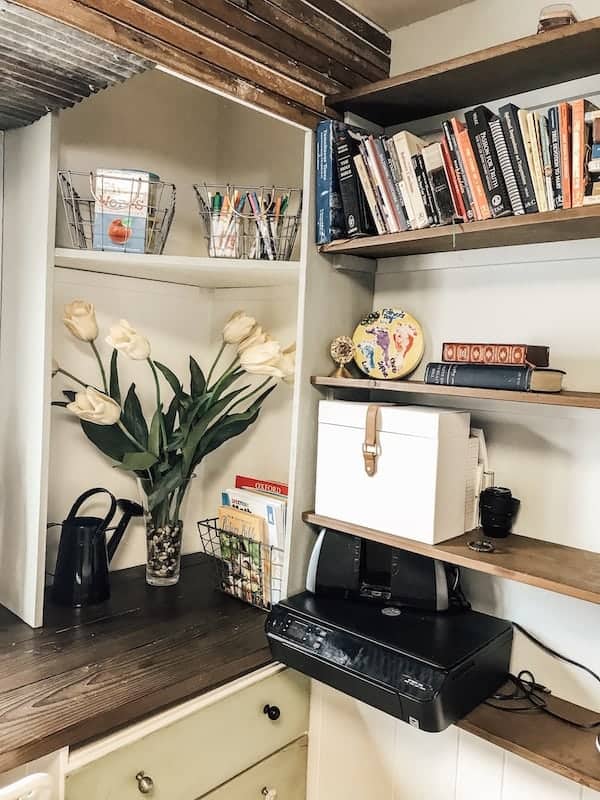 Homeschool Room Organizational Tools
I like to use a lot of glass storage and Mason jars for things like markers, pencils, and craft supplies. I think it gives a little bit of a rustic vibe, but also keeps things clean and organized looking.
It also helps to have a visual of what the contents of the jars are.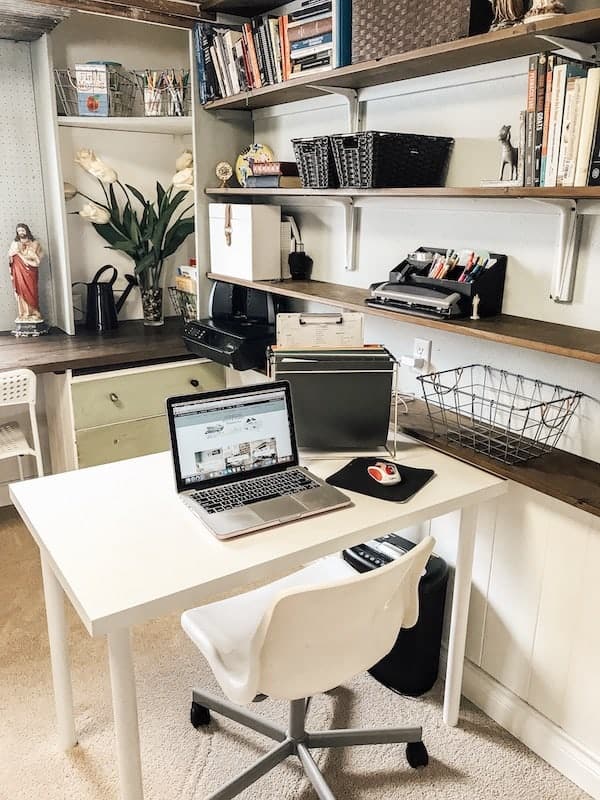 I also use wire baskets for the majority of our storage including workbooks and various supplies. Again this is so that I can have a visual and so that things don't look cluttered.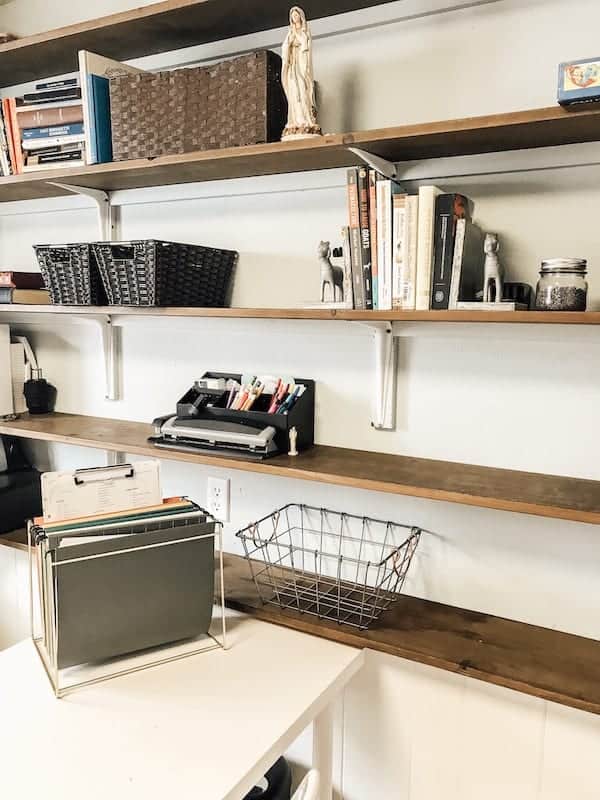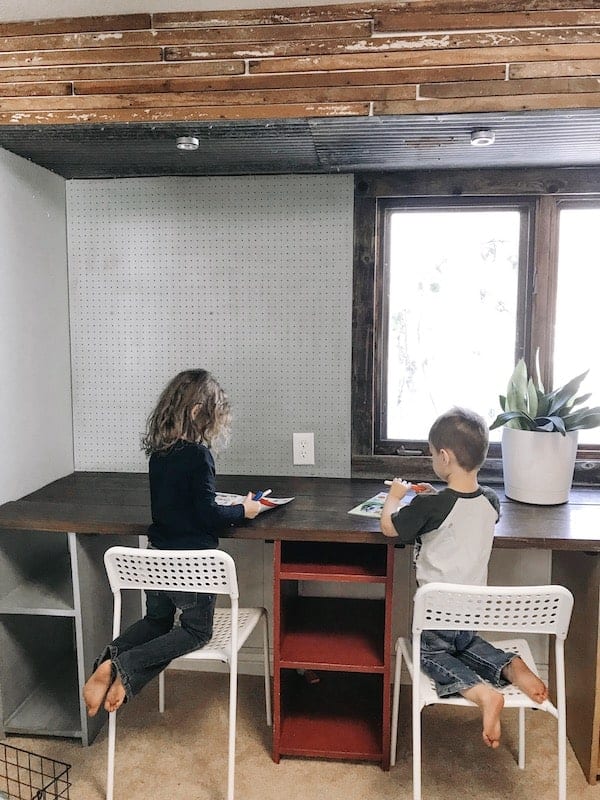 I hope you've enjoyed our little homeschool room tour. Stay tuned for a future update of the classroom remodel in our new home.