Disclosure: Joyfully Domestic may earn a commission for purchases made after clicking links on this page. View our disclosure policy for details.
After moving into our new home, we have slowly been creating an atmosphere that is relaxing. It has taken a couple of years, but we have finally created a cozy bedroom for my husband and I to enjoy.
I'm sharing a few of my favorite things that have made this space a great retreat for us to enjoy together at the end of a hard day of work. For my husband that is hard manual labor of cattle ranching. And for myself it is homemaking and homeschooling.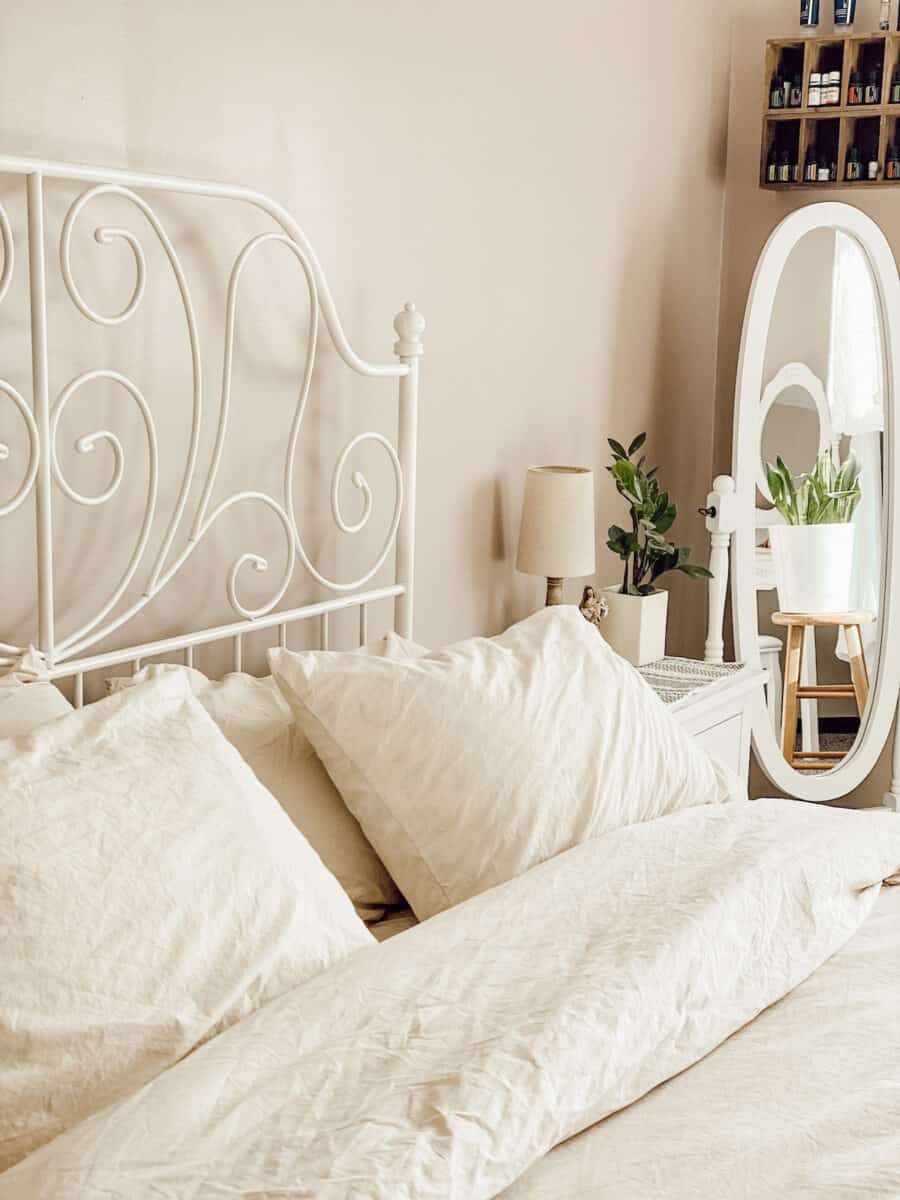 Getting started
When we began creating a simple plan for our bedroom, we started with a budget in mind. Our plans were pretty simple and so was our budget.
I wanted to go for a color scheme that was a little bit dark to encourage a restful sleep. But also a bit romantic too.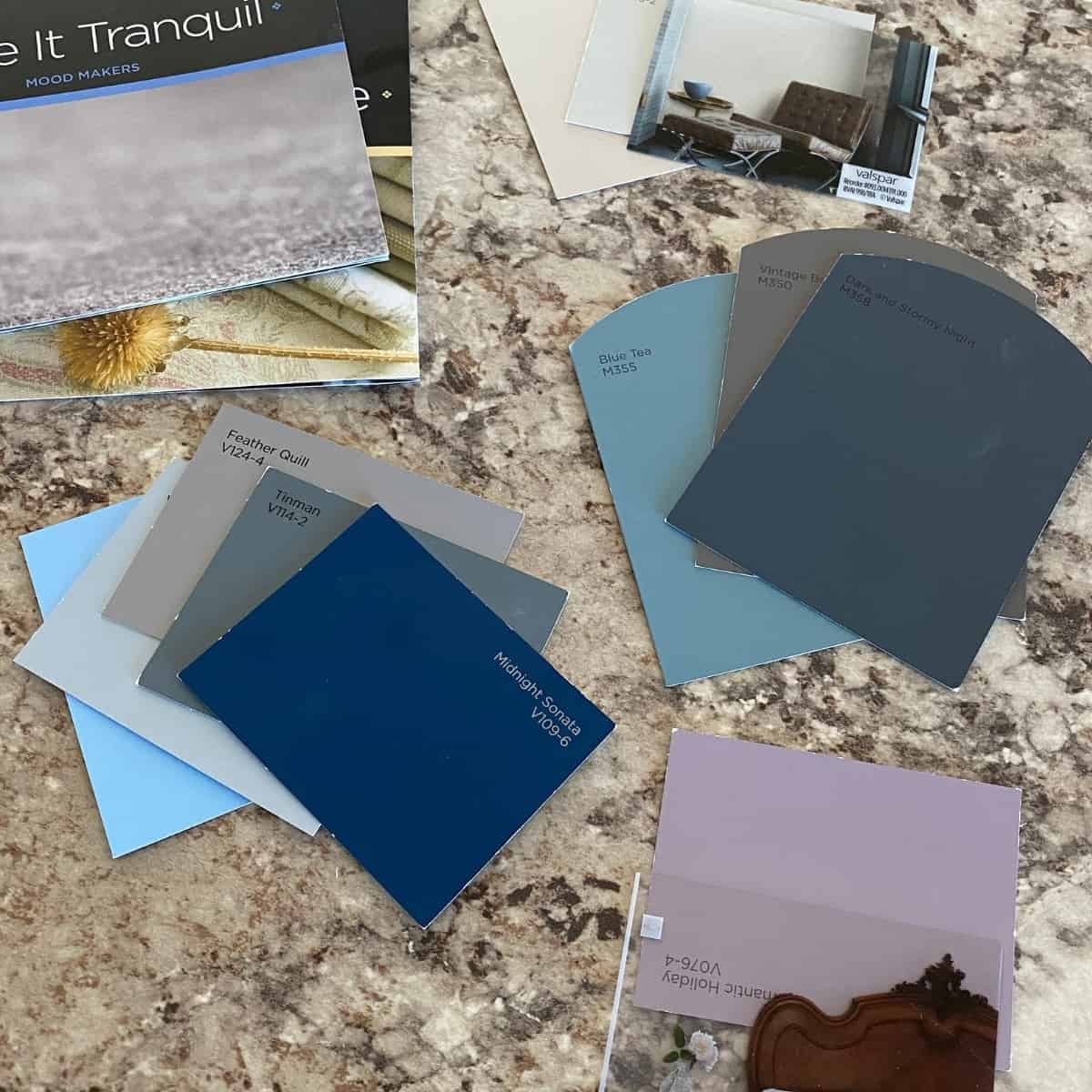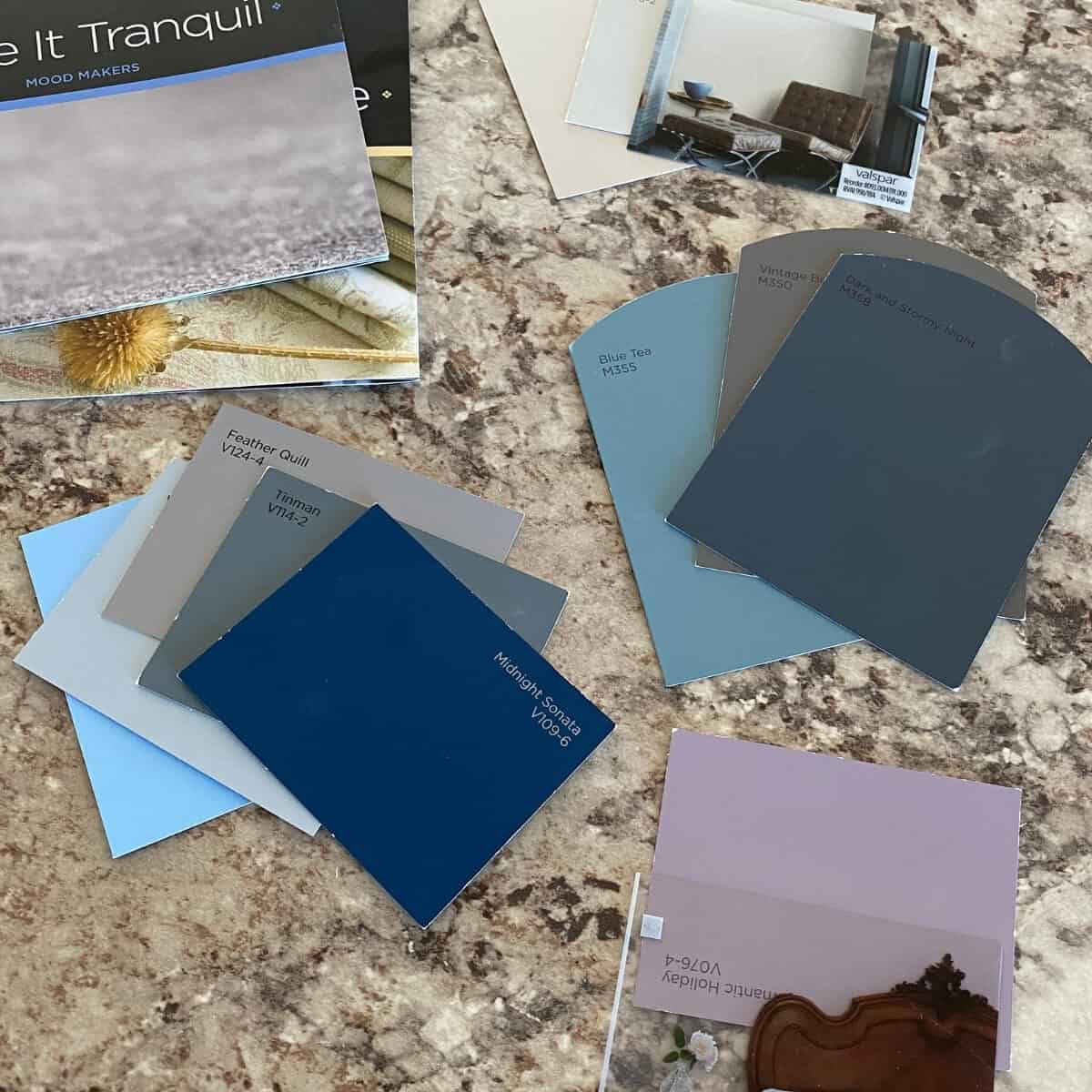 What we finally decided on was the color Rosy Linen by Valspar. I really like that it changes color depending on the lighting and it is mostly mauve which gives it a really romantic feel.
Despite living in the country on a cattle ranch, we don't have the typical farmhouse vibe going on in our house. Instead there is a whole lot of color and a bit of an eclectic tone which matches our personalities a bit.
Cozy bedroom vibes
For me, my productivity and energy are directly impacted by my surroundings. If things are cluttered or out of order, I feel like my life starts to feel a bit chaotic too.
So when I created this small peaceful spot in our home, I wanted to give it ultra cozy vibes.
Linen is one of my favorite options for creating cozy bedding. It is super soft and makes you want to curl up with a good book and relax. And the wrinkled look it gives it totally fitting for the less than structured tone I'm going for.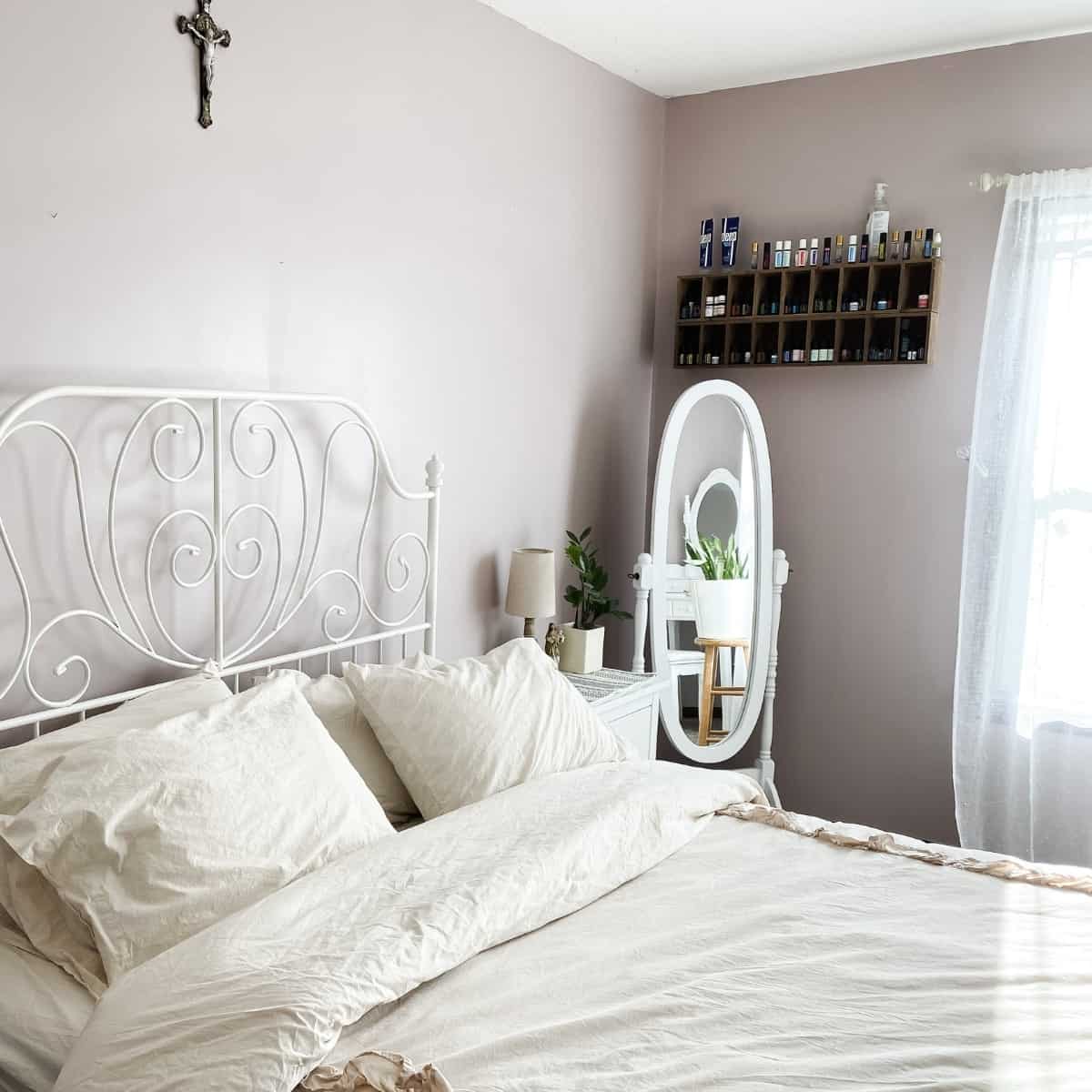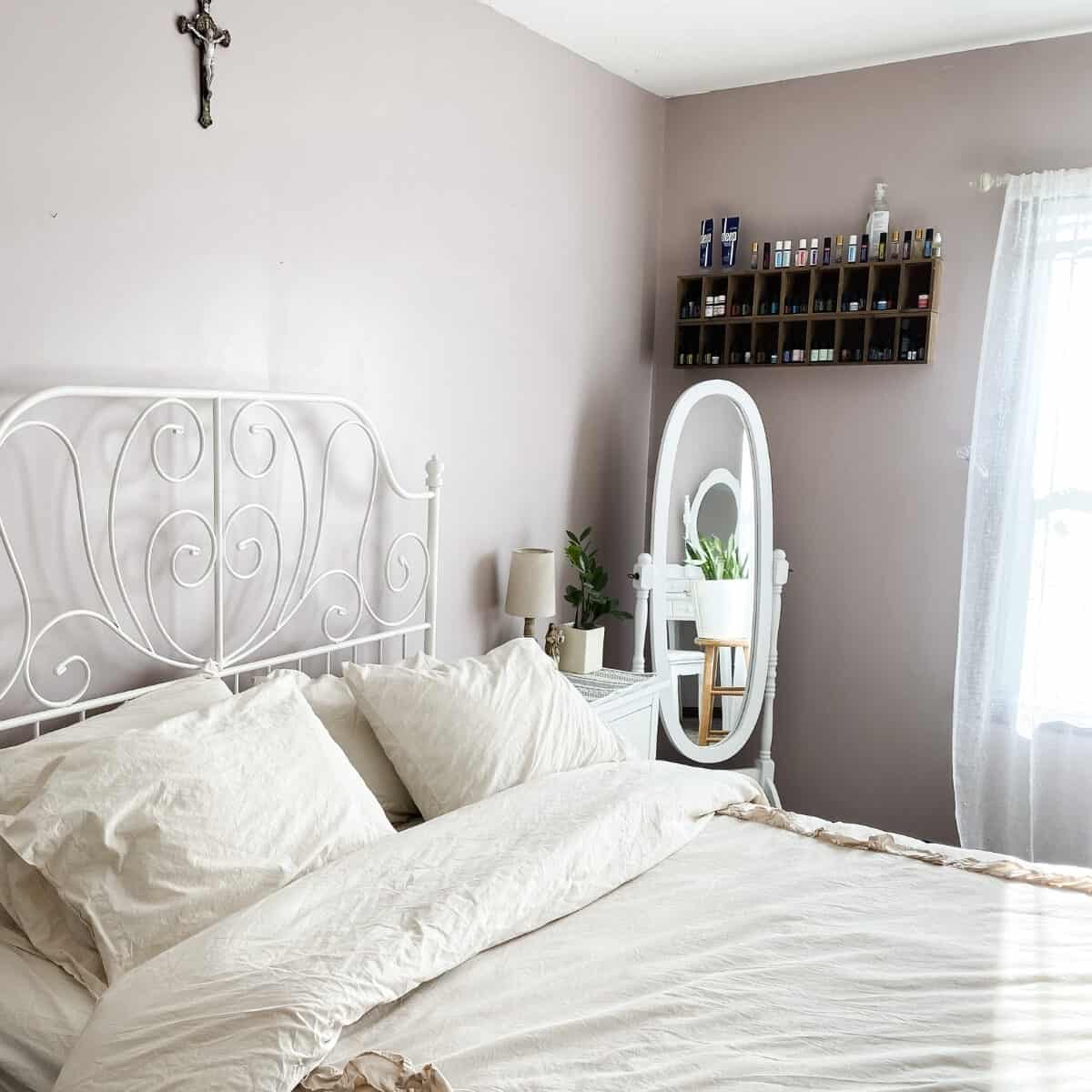 But since our budget was modest, I was mindful of keeping things simple. Here's a breakdown of what I did to update our bedroom:
Purchased new bedding with comfortable linens and fluffy duvet cover
Replaced curtains with a double layer of sheer panels (we have shades for night privacy too)
Painted the walls in a cozy/romantic shade
Added a few houseplants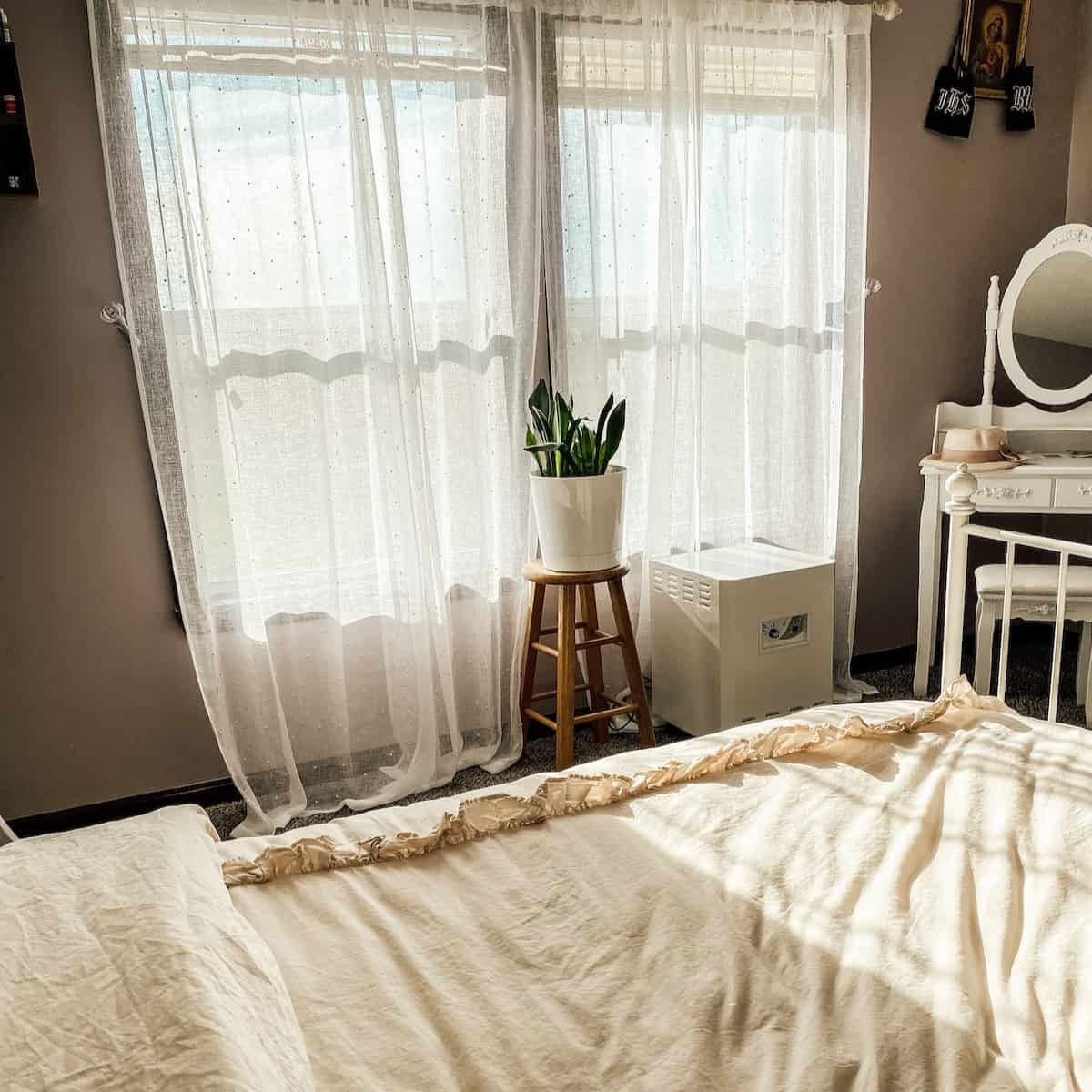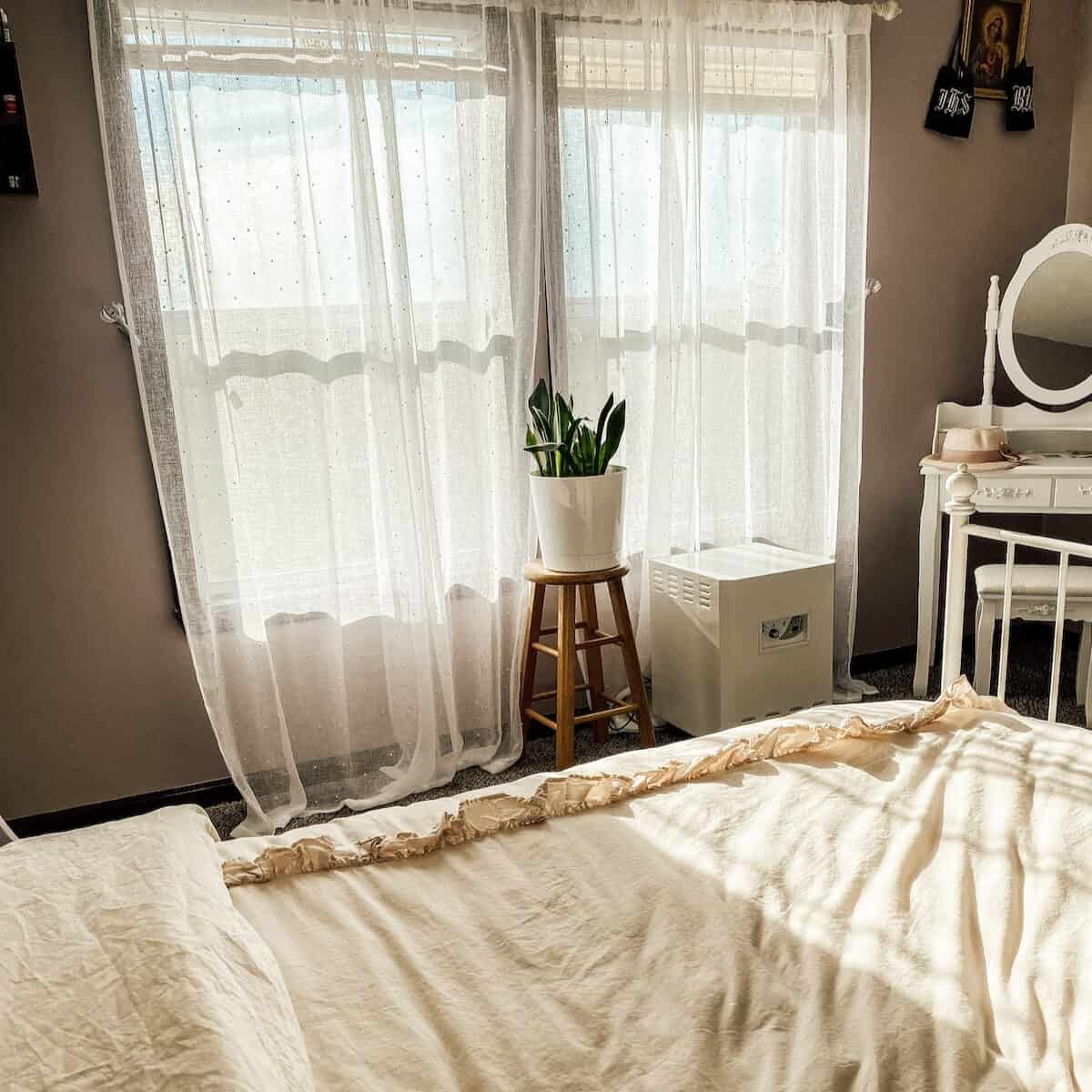 And a little bit of a breakdown of those purchases:
Bedding: American Blossom Linens | Duvet Cover & Insert (I got the heavyweight insert)
Paint & supplies: Valspar "Rosy Linen" and with the supplies, it was about $80.
New houseplants: $60
Sheer curtain panels were purchased at Kohls on sale for about $77 total.
Overall, I am very happy with these purchases. The bedding is super comforting too! Those American Blossom Linens are really soft and get softer with each wash! The heavyweight duvet insert gives the bedding a really cozy vibe.
So this came together really well for not updating the furniture or additional parts of our bedroom!