How to Start Homeschooling
Disclosure: Joyfully Domestic may earn a commission for purchases made after clicking links on this page. View our disclosure policy for details.
So, you've made it past the first big homeschool question. "Should we homeschool?" You may have struggled with that question for a while as you considered the many different educational options there are for your children.
But now, you've decided and the next big question is, "How to homeschool?" Here is where the fun really starts, and the homeschooling adventure begins.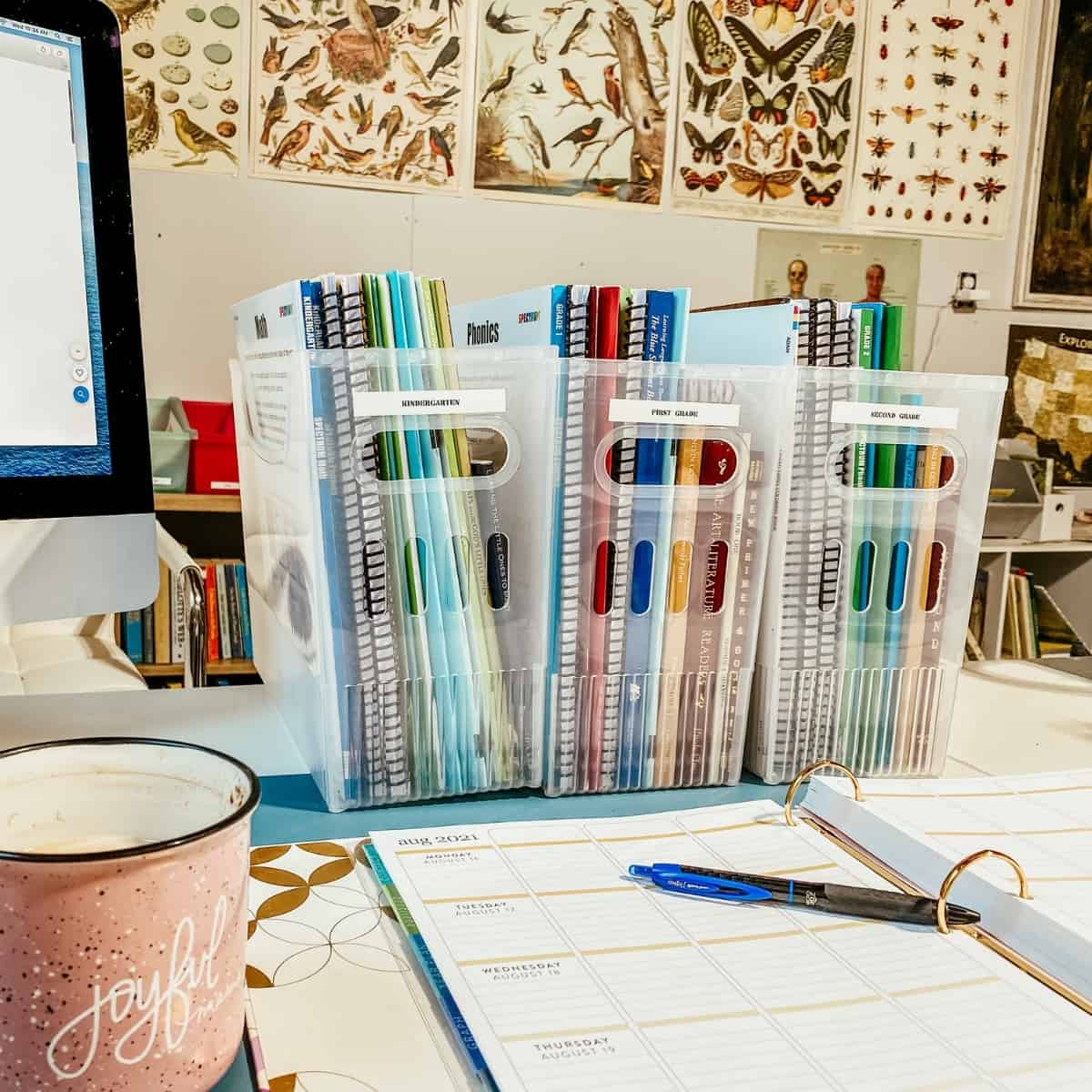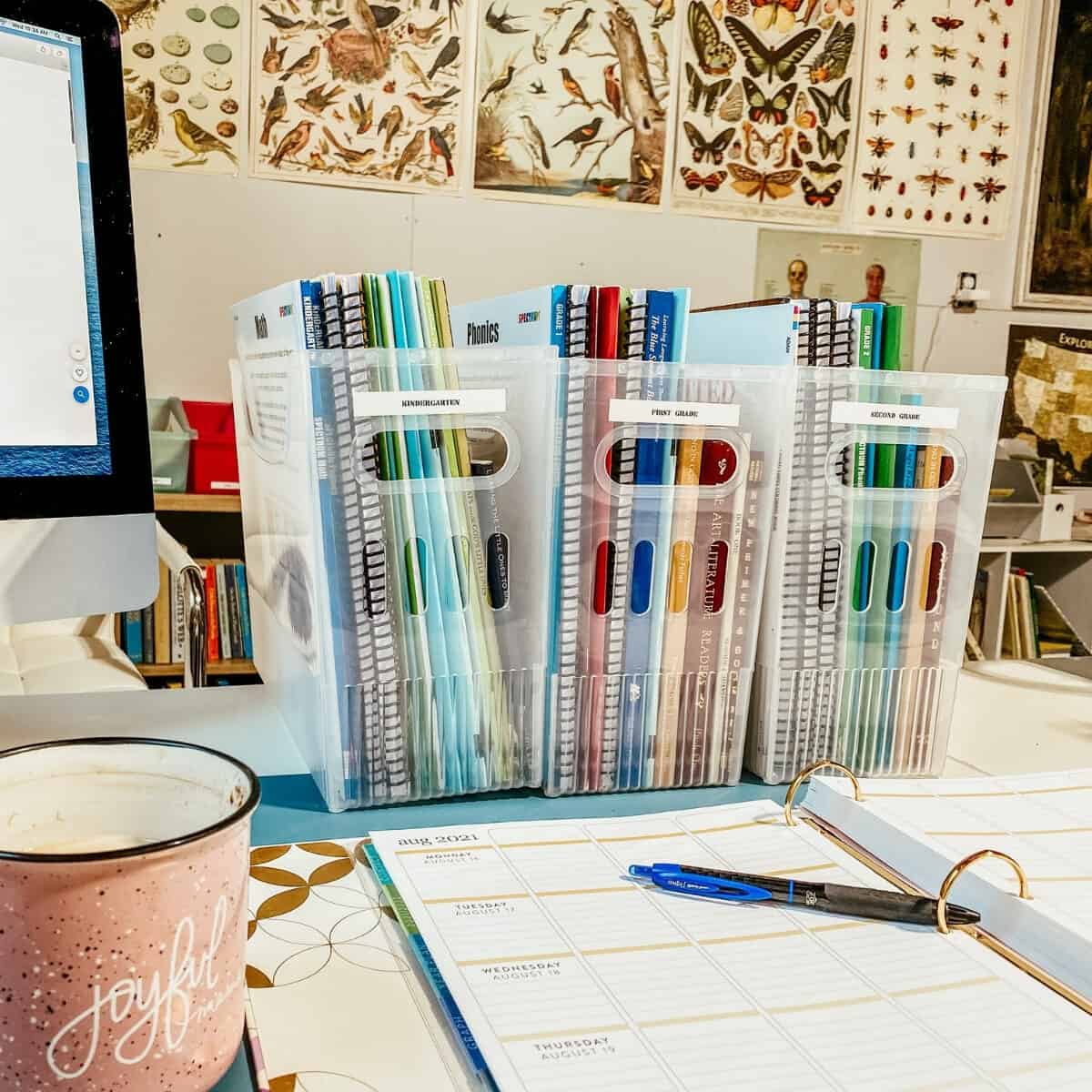 Getting Started
Most homeschoolers consider true homeschooling to be very different from distance education. With distance education, students are paired up with a base school and receive their materials and lessons via videos or online.
In this arrangement, the student is accountable to a teacher who is preparing lessons, grading work, and monitoring progress.
In true homeschooling, the parents will be the one creating and delivering lessons and keeping track of progress.
Taking on the responsibility of educating your children is a very serious choice, and although there is a lot involved in a successful homeschool, any parent is capable of providing a great education for their kids.
This beginner homeschool guide will cover some of the basic steps that need to be taken to get your homeschool going, and some important considerations you should keep in mind.
Legalities
One of the very first things you will need to consider will be the homeschooling laws governing your area. Homeschooling laws can vary greatly from place to place, so it is very important that you thoroughly research the laws that will apply to you and your children.
You will be able to find homeschooling legal information through your local school board or state board of education.
You will want to review the laws and then take careful consideration of whether or not your family is comfortable with complying with these laws.
Another really helpful resource is the Homeschool Legal Defense Association.
Goals
It is extremely important that you take adequate time to evaluate your goals as far as homeschooling is concerned. Families choose to homeschool for many different reasons and with many different goals in mind.
Getting your goals outlined on paper can help you get a clearer idea of where your family is headed on this journey.
Some families create a homeschooling statement, which lays out their goals and priorities. This can be a great resource to refer back to later, especially on tough days, to help remind yourself of why you do what you do.
You might want to consider including educational goals, personal goals, and family goals. Remember, homeschooling gives you the opportunity to approach education from many different angles.
This means helping your children develop both academically, personally, and practically. This can include goals for schoolwork, character development, and life skills.
There are many different options to choose from when beginning homeschooling. And there are many methods of homeschooling too.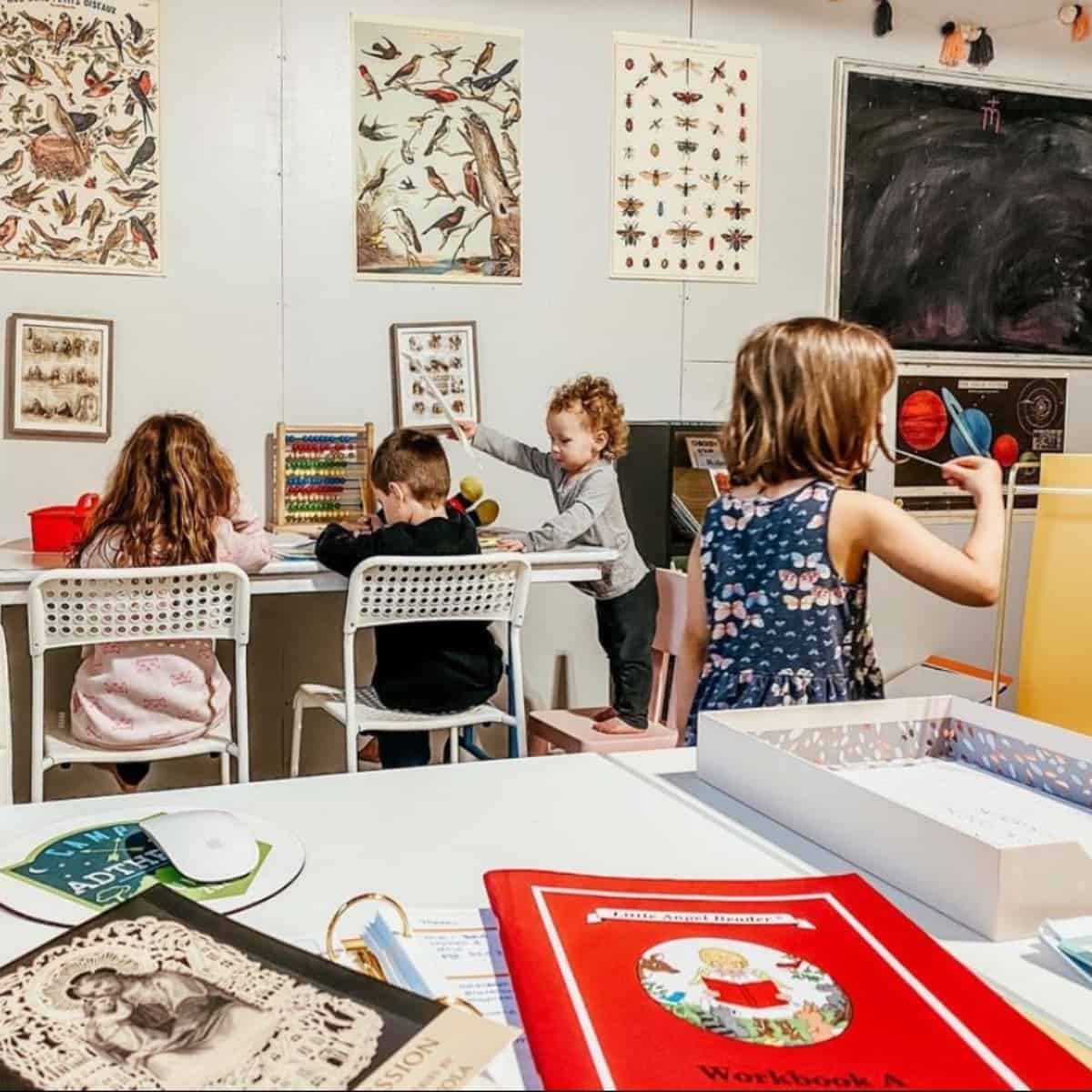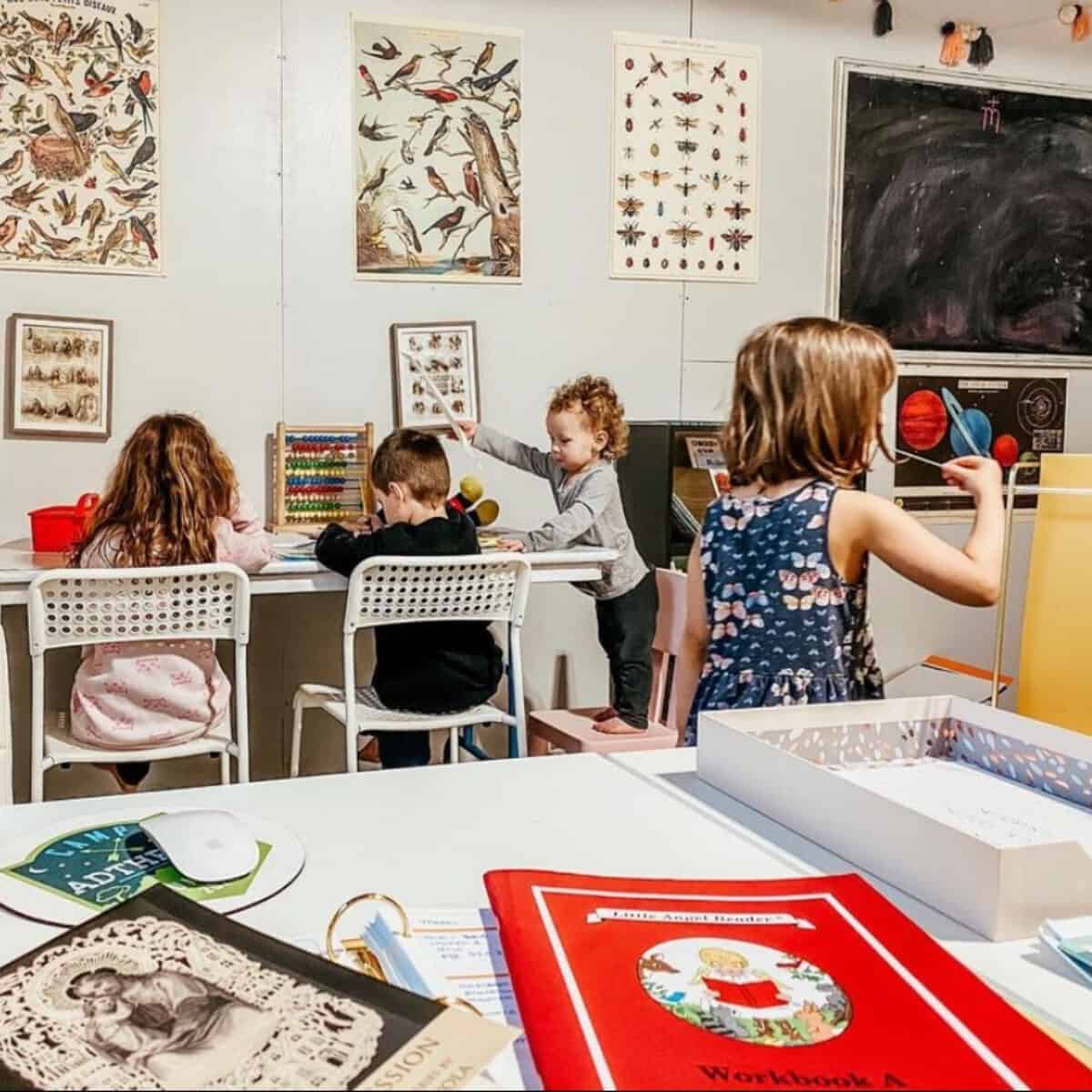 Structure
Determining the structure of your homeschool will be essential to your long-term success. The structure of your homeschool means how you will conduct and structure days. Will you conduct a five-day homeschool or only three or four days a week?
Homeschool parents enjoy a greater degree of freedom when it comes to how you homeschool. You are not bound to the same eight hours a day, five days a week traditional school schedule.
Do you want to keep a strict schedule each day, conducting the same classes at the same time, or do you want a more laid-back routine that accommodates all aspects of your life? You have the freedom to make this choice too.
Some families choose to use timers or school bells just like a traditional school would, while other families get up each day and just follow a loose routine.
Another aspect of the structure of your homeschool will be to decide where you will homeschool. Do you have a designated area of your home you will use, or will your whole house be your school? It can be a lot of fun to dedicate a homeschool space, furnish and decorate it.
However, not everyone can do this. That's okay. You can literally homeschool anywhere. The kitchen table, the couch, beside the creek, you name it. The choice is yours.
Although you do have plenty of options to choose from when structuring your homeschool, it is important to remember that children perform better when they know what to expect.
That being said, it is a good idea to establish a structure for your homeschool and then stick to it. If you are constantly changing things, it might lead to confusion and a lack of cooperation.
Related: Homeschool Room Organization
Record Keeping
Closely related to your homeschool structure will be your homeschool record keeping. Record keeping can vary greatly from family to family because the legal requirements for record keeping vary greatly from place to place.
Each family will need to review the legal requirements for record keeping in their area, and then decide within those legal requirements what they feel will suit their families.
Some families choose to keep very structured record keeping whether their area legally requires it or not. You have a lot of freedom here to do what fits your family.
Talking with local homeschool groups or other homeschooling families in your area is a great way to get some ideas on how to prioritize record keeping.
Creating lessons plans is an easy way to keep records of what each child is learning throughout the year. And this lesson planner is a great tool for keeping the days organized.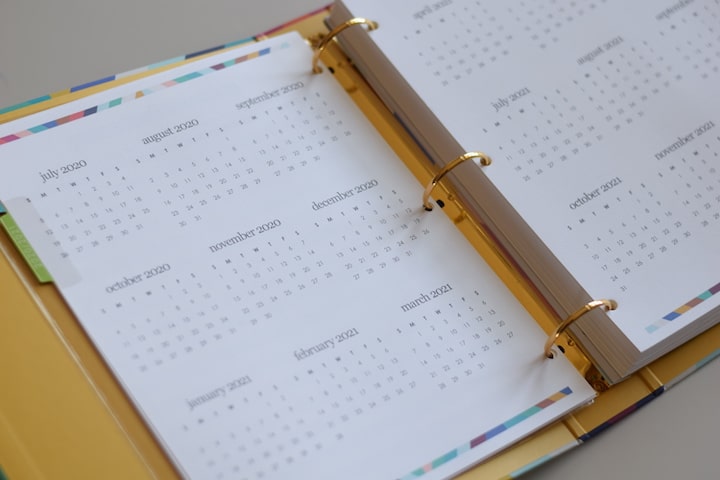 Special Needs
If your child has special needs or requires special education, you will want to talk with your local school system to find out which services are still available for your child. Most areas that provide public education will still provide special needs services for children who are homeschooled.
Curriculum
Choosing a curriculum often feels intimidating to the first-time homeschool parent. The thing about curriculum is that most curriculum will provide your child with the material they need for their grade level if you follow through with it and stay consistent.
Sometimes a family may find that a certain curriculum really does not suit their needs, but it is hard to determine this before you dive into it.
It is helpful to read lots of reviews. There are also often video reviews that will provide flip-throughs so that you can see the curriculum in more depth before you purchase. Try not to stress too much over the curriculum.
Homeschooling is a learning process. Every year you homeschool you will see things that worked and things that didn't work, and that's okay too.
Extras
A lot of people worry that if they homeschool their kids will miss out on extracurricular and social activities. This does not need to be the case. There are tons of homeschooling groups today to help provide kids with opportunities to experience sports, art, music, and social events.
It is up to you, as the parent, to do the research to find out which programs are available and which ones would suit your children. It is also important to remember that extras are just that, they are extra.
This means extras are not necessary to succeed at homeschooling. Many families find that the extras are a fun addition and, during some seasons, you can do more than during other seasons.
It is so important to be in tune with your particular family's needs and then add in extras as it is appropriate for you.
Successful Homeschooling
Successful homeschooling will look different for each individual family. What makes for a great homeschooling experience for you may not work for someone else. Success in homeschooling is always measured by what is bringing progress and joy to your family.
Try to avoid the temptation to compare yourself or your family to other families. This usually results in feelings of inadequacy just like in any area of life.
Your family's success will be just as unique as your family and each of your children. Stay focused on what that success looks like for you and your homeschooling journey will be one of progress, learning, and joy.
Related: Homeschool Tips for Beginners