Homeschool Tips for Beginners
Disclosure: Joyfully Domestic may earn a commission for purchases made after clicking links on this page. View our disclosure policy for details.
With the recent events in the world, many are needing to learn new skills. If you find yourself needing some homeschool tips or basics of getting started with homeschooling, stick around.
I have some tips on how to make this homeschool thing work when you've never done it before.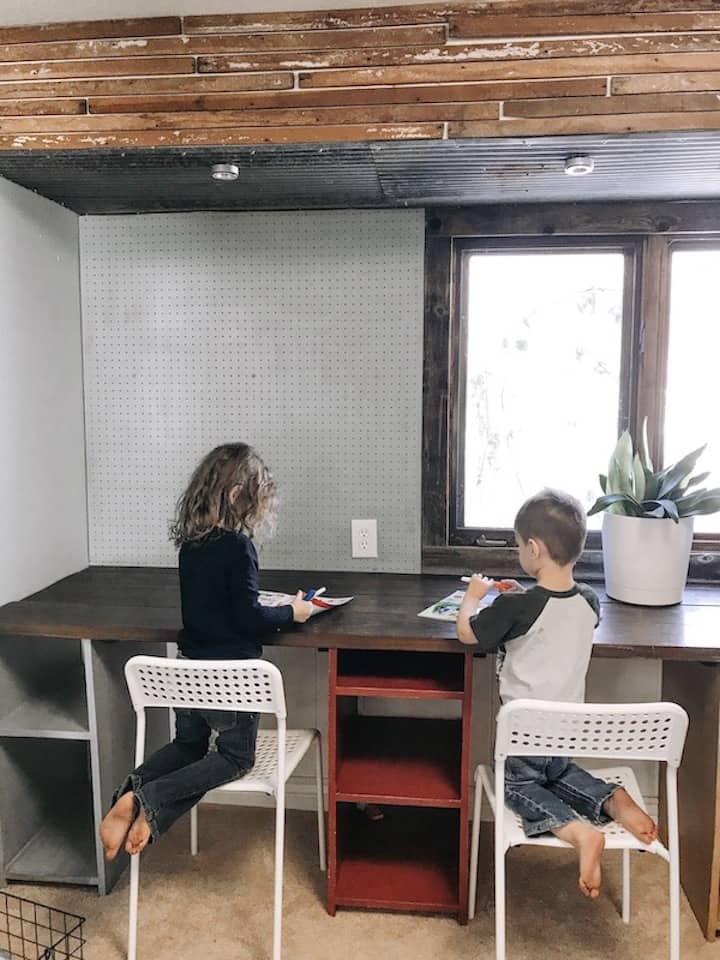 First things, this isn't a typical situation. For many, it is temporary. There's definitely not a need for panic or overwhelm. You've got this!
Since this situation isn't the typical for many out there, I'm going to share my best tips for what works in our homeschool day.
But it also applies to anyone who wants to learn more about getting started with homeschooling.
And I also want to clarify that this temporary situation isn't a true homeschool situation. However, if you've found that you truly enjoyed the extra time with your children, and want to pursue home educating in the future, stick around!
Homeschool Tips for Beginners
Again, don't stress out over this situation. Home education isn't super complicated. It does take some structure and routine changes.
But that's ok. Enjoy the extra time with your children. I've been doing this homeschool thing for a little while and absolutely enjoy the time with my children.
One of my favorite things about homeschooling is watching my children learn! It is such a blessing.
But it is also not always easy. We are all human and patience can wear thin. So before we dive into the tips, I thought it was worth mentioning a few things.
Ensure you're making time for self care. What that looks like is different for each person. And especially with cabin fever, it is more important than ever.
For me personally, I like to go on nature walks. Sometimes with my family and sometimes alone. I also like to blog. Besides this blog, I have a couple of others.
And I've made my hobby into a business. So, maybe you'll create a few more new skills from all of this too!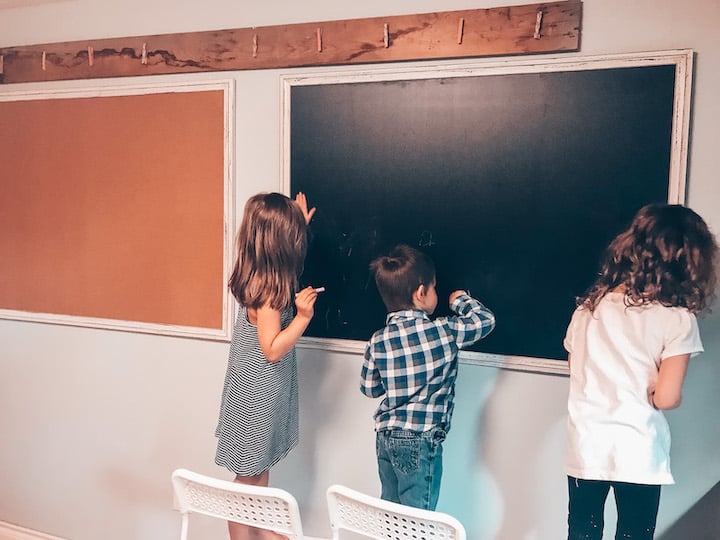 #1 Routine is Key!
It is incredibly important to develop a regular routine to help structure your day.
Give yourself grace as you adjust to this new way of life. Finding the homeschool routine that works best for your family will take time.
And if it doesn't work out initially, adjust and adapt to find the sweet spot for your homeschool.
Make sure you're getting dressed and ready for the day! There's a common misconception that homeschoolers spend the day in their pajamas.
We don't agree with this. It just feels lazy and I want a regular normal routine for our family. So getting dressed is super important. It sets the tone for the whole day!
#2 Get Organized
And I'm not talking about going out and purchasing all new supplies like a laminator or filing system. Although, those are nice and I highly recommend them if planning on making this a long term plan.
But for the short term, and in the beginning, just stick to the basics. Set up a little place where your children will be able to keep their books, lessons, paperwork, etc.
Clear off a couple of bookshelves or part of a closet. If you don't have a space for school items, they'll start to end up all over the house.
And the chaos will start to create overwhelm for you.
#3 Set Up a Dedicated Learning Area
Now, if you're limited on space, don't worry! I've had to homeschool in an RV temporarily while we built our new home.
So, you can definitely homeschool anywhere!
And we do have an actual homeschool classroom now. But I don't want to make anyone stress out by thinking this is an absolute must need.
Because its not!
In the beginning, we homeschooled right from our kitchen table!
As part of making this a routine and creating organization around your homeschool, setting up a dedicated area is also important.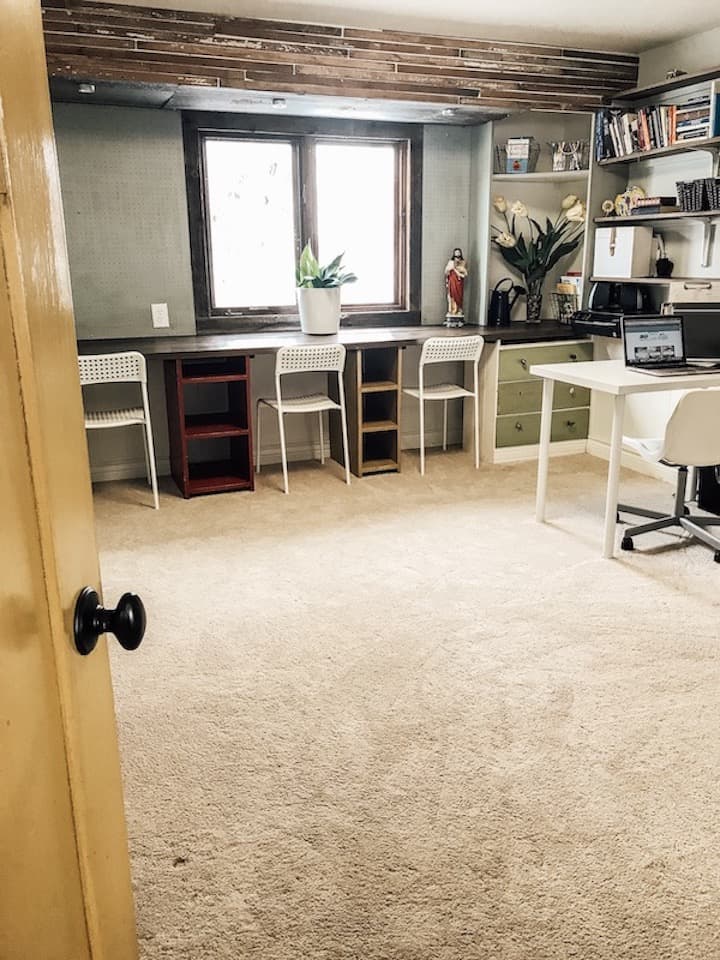 #4 Take Breaks
Make sure that you and your children are taking regular breaks between lessons. Schedule blocks of time for learning with break time in between.
Allow them to get outside, run, play and stretch. And allow yourself some time for more coffee!
Here's a surprise for you… it doesn't take all day for school lessons! Nope, not even close.
We are usually done with our lessons by noon on most days. Sometimes it can go to mid afternoon if other things arise in our routine. But that is pretty uncommon for us.
Routines really help us stay focused.
#5 Limit Screen Time
There will be days where things seem hard and a distraction like TV or smart phones feels like a great solution.
But it will actually create more trouble down the road.
We don't watch TV in our home, but I'm not saying you need to eliminate screens completely if that is something that works for your family.
But limits are incredibly important!
Try some educational screen time in its place. We like Reading Eggs and ABC Mouse for the younger children on occasion.
#6 Introduce Learning Skills and Chores
Chores are a regular part of our daily routine over here. It is also super important to teach children basic life skills.
Related: How to Get Children to Do Chores (simple motivations)
We work on craft projects together. My littles get involved in all of the activities I do through the day. They help with laundry, the cooking, baking, and cleaning.
But they also get plenty of time for play too! Which is equally important for their brain development.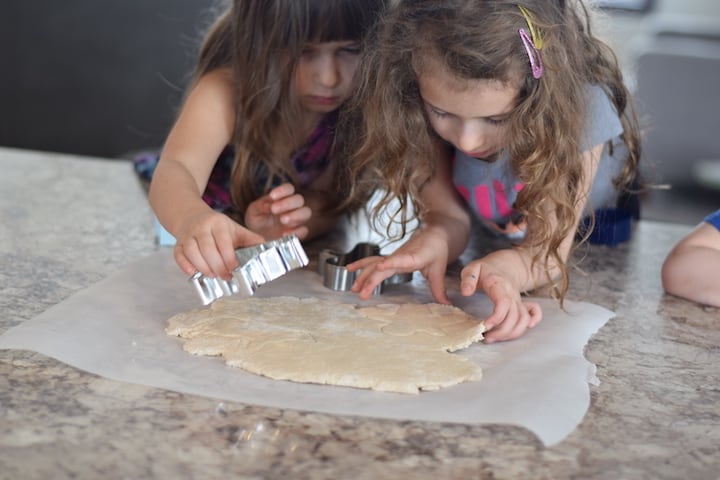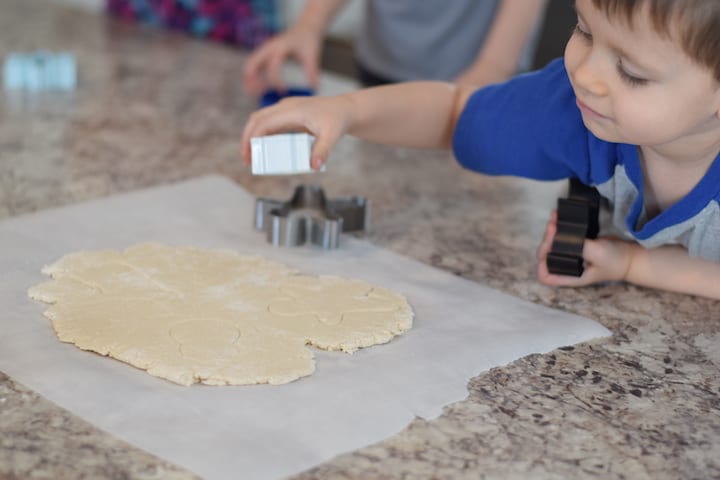 #7 Homeschooling Tips for Little Ones
Do you have little ones at home while you're trying to home educate? I do! A few things that have worked for me are to allow them to learn too.
I give them age appropriate learning tools, projects, crafts, and toys.
For my preschoolers, they like to learn while the older siblings are doing lessons. It helps develop self esteem and they feel like a big kid.
Simple lessons and workbooks are great for this!
Here are a few things that we have done to keep give preschoolers school lessons.
Some other fun activities to keep little ones busy:
Playdoh
Create a mini scavenger hunt
Coloring books
Resources for Homeschoolers
Here are some of our favorite resources for getting started with your homeschool day, activities, and resources for homeschoolers.
Photo Credit: greenkidscrafts.com
Green Kids Crafts are great natural craft subsription box that provides learning activities delivered at home. There's a variety of steam focused activities each month.
Photo Credit: ErinCondren.com
Get organized with a Teacher's Lesson Planner from Erin Condren. These are my favorite structured planners for our lesson plans.
Photo Credit: simplycharlottemason.com
Learn more about the Charlotte Mason method - education is three-pronged: in her words, "Education is an Atmosphere, a Discipline, a Life."
Photo Credit: JoyfullyDomestic.com
A great online resource for art studies, poetry, composers, nature study, Shakespeare, and much more!