In this post, I'm sharing how I plan for the homeschool year. And my favorite lesson / teacher planner review with the Erin Condren Teacher Planner Binder.
As we begin to wrap up the school year, I'm already deep in planning for the next school year.
I've been a fan of using Erin Condren planners for the ability to easily organize my life, businesses, and the homeschool year.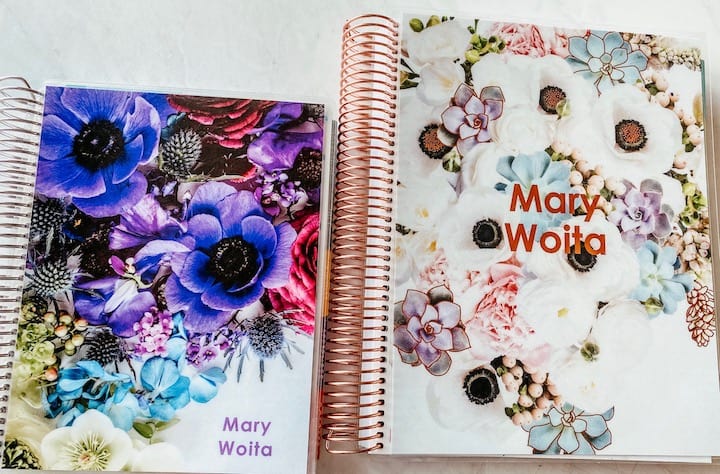 Disclaimer: This post is sponsored by Erin Condren. I received a Teacher Binder and accessories for review. All opinions in this post are my own.
Using a planner for the homeschool year
I have been using the Erin Condren Teacher Planner for organizing our school days and lesson plans.
Last year I used the coiled lesson planner and loved it. But I did find a few challenges in using a coil.
This year, I am pretty excited to get my hands on the brand new binder format!
And it is super colorful…I love it!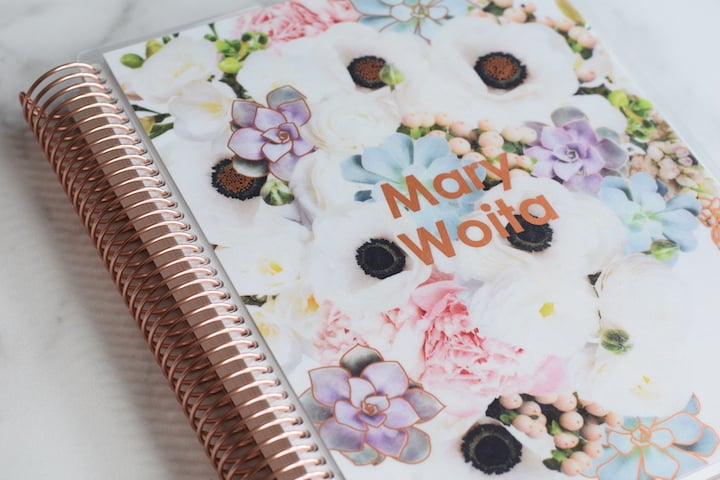 Erin Condren teacher planner review
I'll begin by sharing a bit of a guided tour of the layout of the binder. And also share how I use the teacher planner to work with homeschool lessons.
The binder layout is new for this year. And I'm definitely a fan of it already! I'm most excited about the flexibility of using a binder for lesson planning.
Using a binder for lesson planning makes it easier to add and remove parts of my curriculum and other lesson planning materials throughout the year.
I really appreciate the care with which the products and planners are shipped. The binder inserts are packaged separately to keep the pages from becoming damaged or shifting around inside of the binder during shipping.
The quality of the paper is also excellent. Paper Type is Mohawk 80# text weight, which is great and doesn't bleed through to the other pages.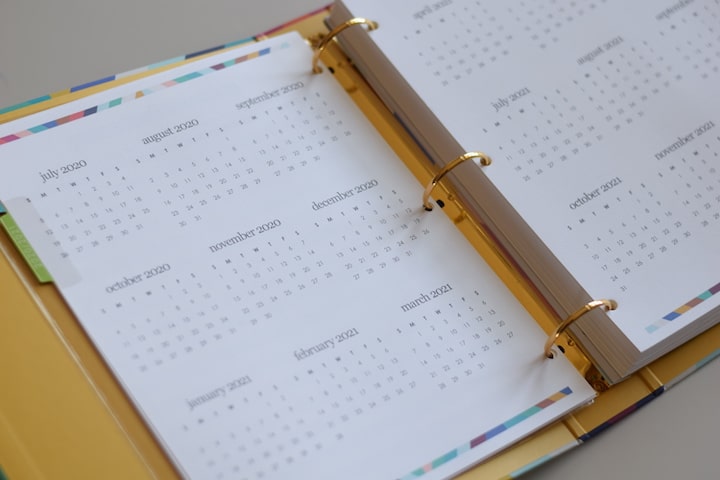 I love the at a glance view of the year and can easily map out breaks, outings, etc.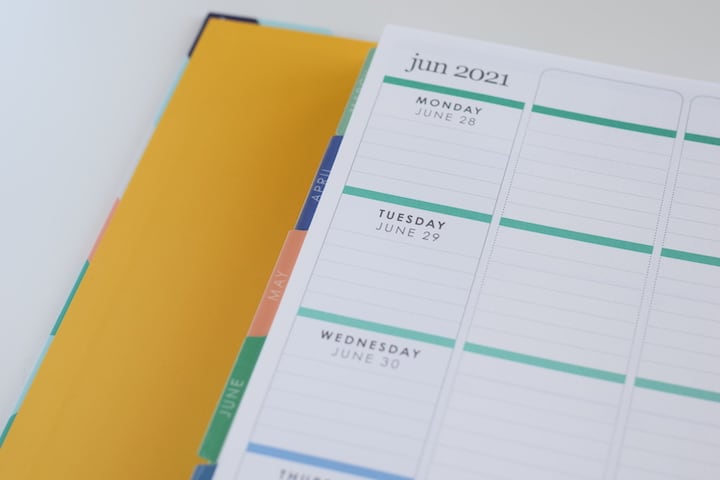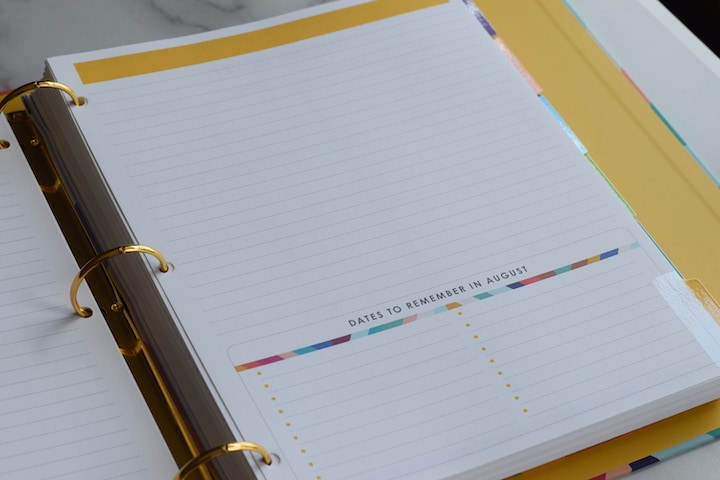 But there is one thing within the planner that I struggle with. Inside of the planner has a monthly breakdown and I use it to plan out our monthly themes, events, etc.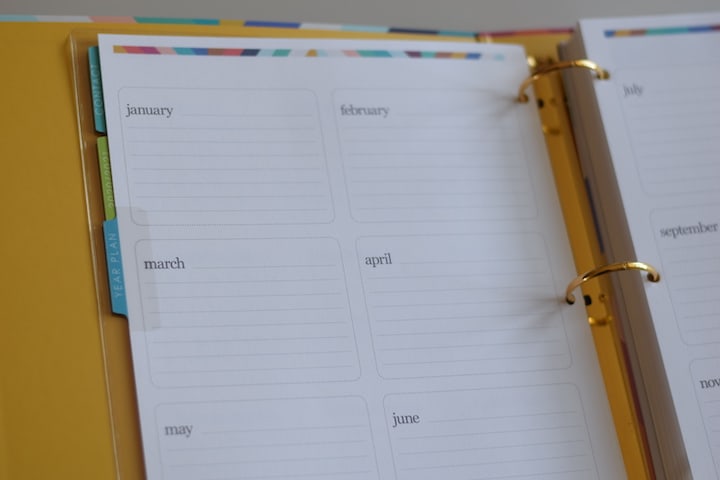 The planner starts off at the beginning of the school year with July. You can customize your start months when purchasing the planner.
With the monthly year plan section it starts off at the beginning of the year with January and not with the school year of July.
I use monthly stickers to fix this.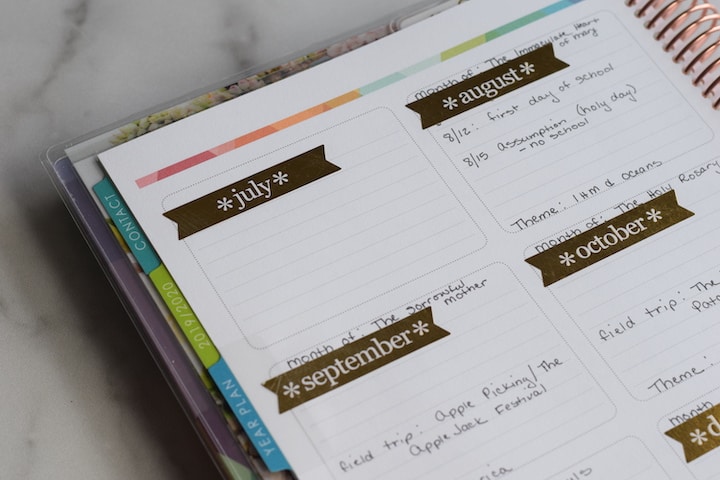 As a homeschooler, I use the graphs and checklists to keep track of book lists, tests, and various notes.
And with a bit of washi tape and stickers, they can be customized to meet whatever needs you have!
I've used a variety of planners over the years. And now that the Erin Condren Teacher Planner comes in the binder format, I'm committed.
It really does make lesson planning and curriculum organization so much easier.
For more homeschool organization & other tips, check out these posts:
Homeschool Classroom Organization