Favorite Picture Books Inspired by Charlotte Mason
Disclosure: Joyfully Domestic may earn a commission for purchases made after clicking links on this page. View our disclosure policy for details.
Picture books aren't difficult to find, but many of them are full of twaddle. I'm sharing our top favorite picture books that are inspired by a Charlotte Mason education.
First of all, what is twaddle? In the simplest of terms, it is any content which doesn't inspire. It describes books that are a waste of time to read.
Twaddle doesn't inspire intelligence and is dumbed down. Basically, if it does not inspire the mind, soul, and spirt….it is twaddle.
Living books are kind of a big deal in a Charlotte Mason inspired education. And a living book is one which comes to life. It is a book which engages the reader and will produce interest in the topic as they become enthralled by the storyline.
For picture books, the images are both beautiful and inspiring. They also inspire good values and create imaginative play in children.
New to Homeschooling? Check out the 6 Methods of Homeschooling post for some ideas on getting started.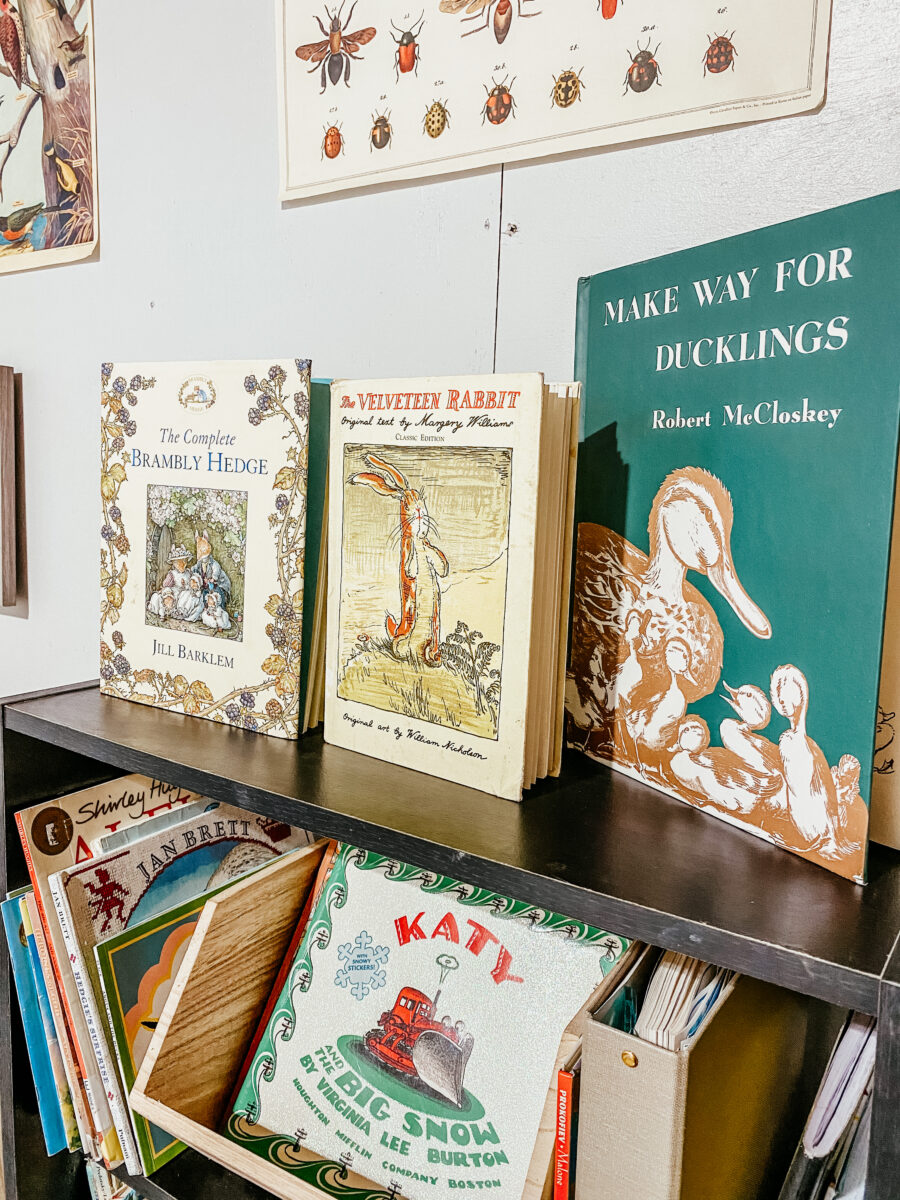 Favorite Charlotte Mason Inspired Picture Books
In this post, I'm sharing some of our absolute favorite picture books that are inspired by a Charlotte Mason education.
A child's intercourse must always be with good books, the best that we can find. We must put into their hands the sources which we must needs use for ourselves, the best books of the best writers. For the mind is capable of dealing with only one kind of food; it lives, grows and is nourished upon ideas only; mere information is to it as a meal of sawdust to the body.

– Charlotte Mason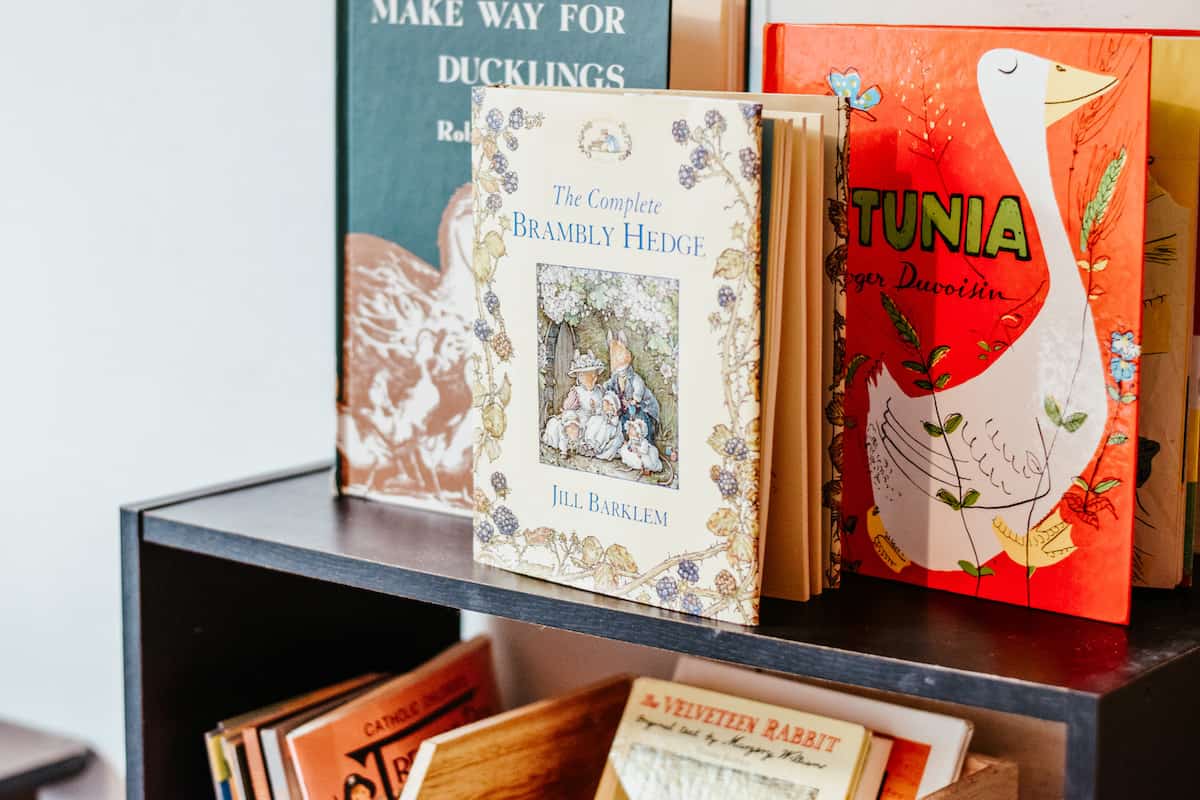 These Books are:
The Complete Brambly Hedge by Jill Barklem
The Velenteen Rabbit by William Nicholson
Blueberries for Sal by Robert McCloskey
Caps for Sale by Esphyr Slobodkina
Madeline by Ludwig Bemelman
Corduroy by Don Freeman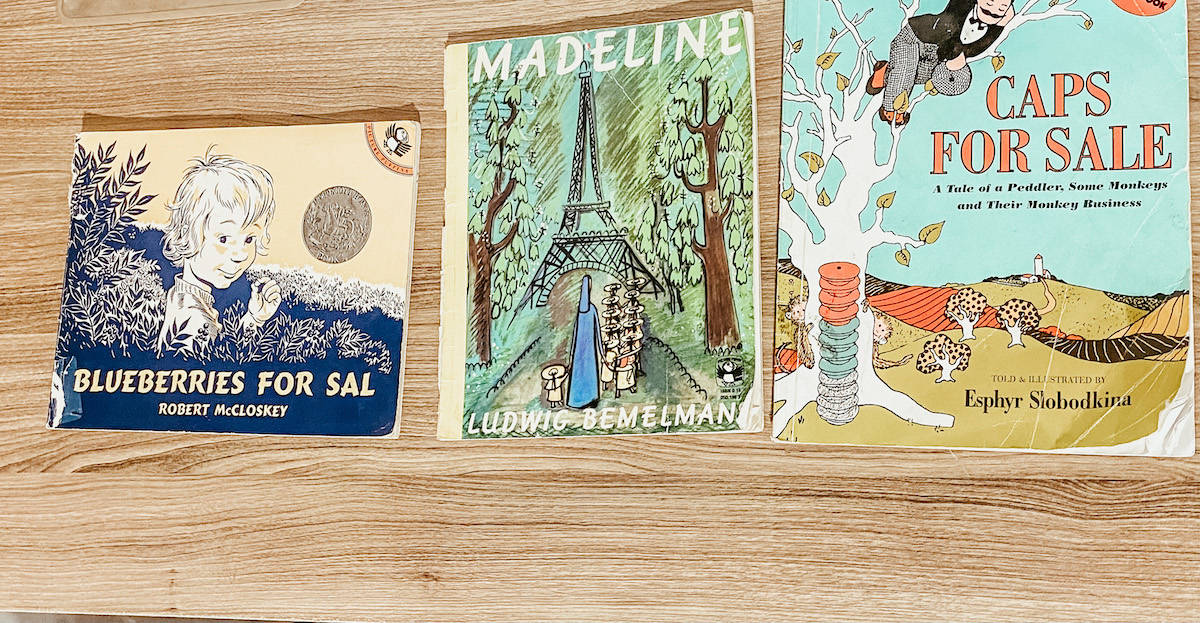 Dandelion by Don Freeman
The Little House by Virginia Lee Burton
Goodnight Moon by Margaret Wise Brown
Make Way for Ducklings by Robert McCloskey
Harry the Dirty Dog by Gene Zion
Little Bear by Else Minarik
The Big Alfie and Annie Rose Storybook by Shirley Hughes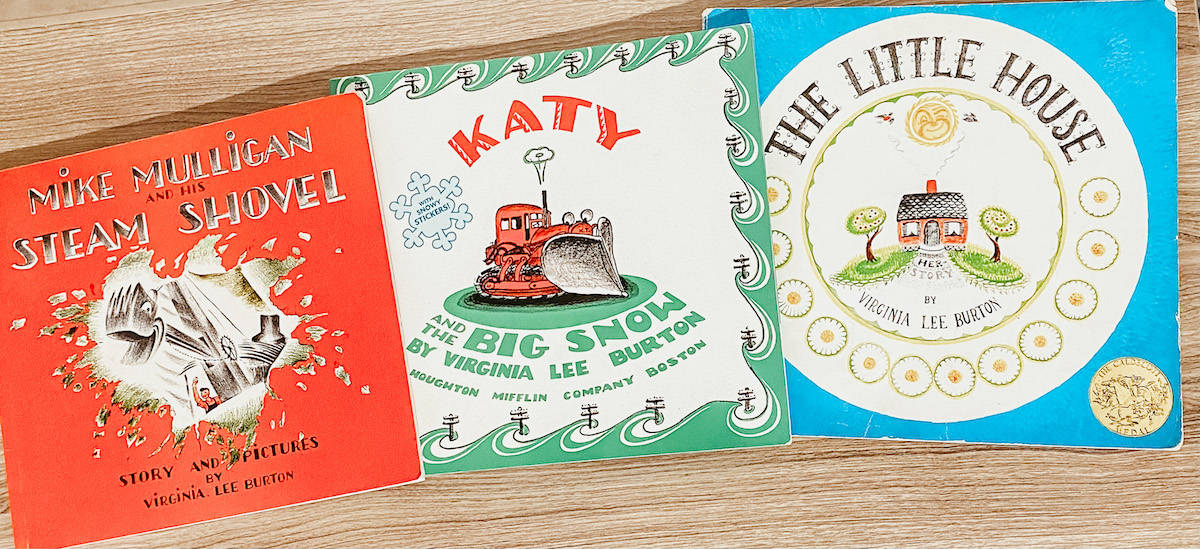 Katy and the Big Snow by Virginia Lee Burton
Mike Mulligan and His Steam Shovel by Virginia Lee Burton
Petunia by Roger Duvoisin
Complete Tales of Beatrix Potter by Betrix Potter
A Child's Garden of Verses by Robert Louis Stevenson & illustrated by Tasha Tudor
Hedgie's Surprise by Jan Brett
James Herriot's Treasury for Children by James Harriot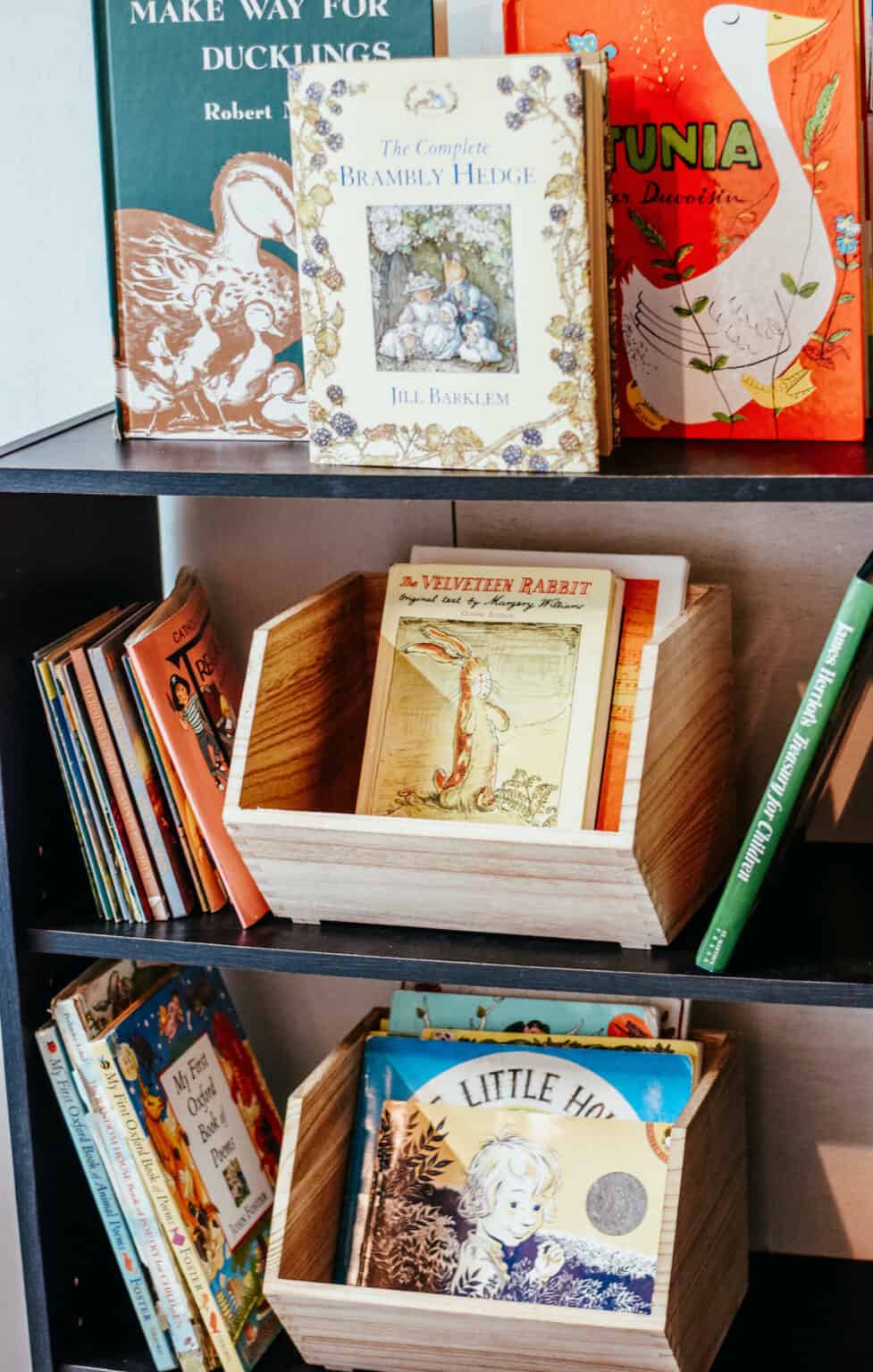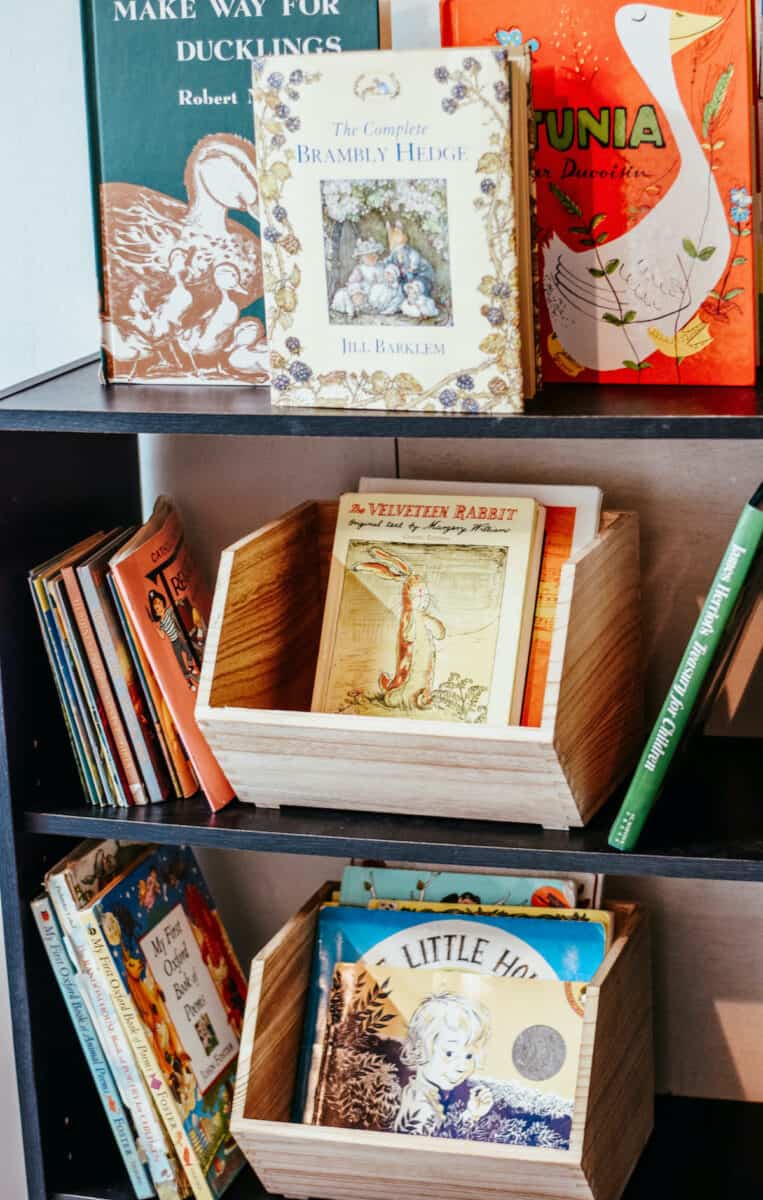 I hope that you enjoy this list of our favorite Charlotte Mason inspired picture books.