Disclosure: Joyfully Domestic may earn a commission for purchases made after clicking links on this page. View our disclosure policy for details.
Living without TV is totally attainable and something that has proven to hold many awesome benefits! For our family, this has been a huge blessing.
It has also helped create an atmosphere of learning in our home. I'm a big Charlotte Mason fan and so, this transition was necessary for us.
Living without tv – what is it really like?
Last summer, I shared a major change in our household. For those of you who missed it, we got rid of our TV and haven't looked back.
I was feeling defeated as a mother. I felt a little overwhelmed. Mostly, I was adjusting to life as a mother of three. Two of them were toddlers and I gave birth to our third child in March.
So, I used TV as a crutch. I used it to park my little ones in front of while I took care of my newborn and attempted to complete tasks around the house.
But I was doing more harm than good.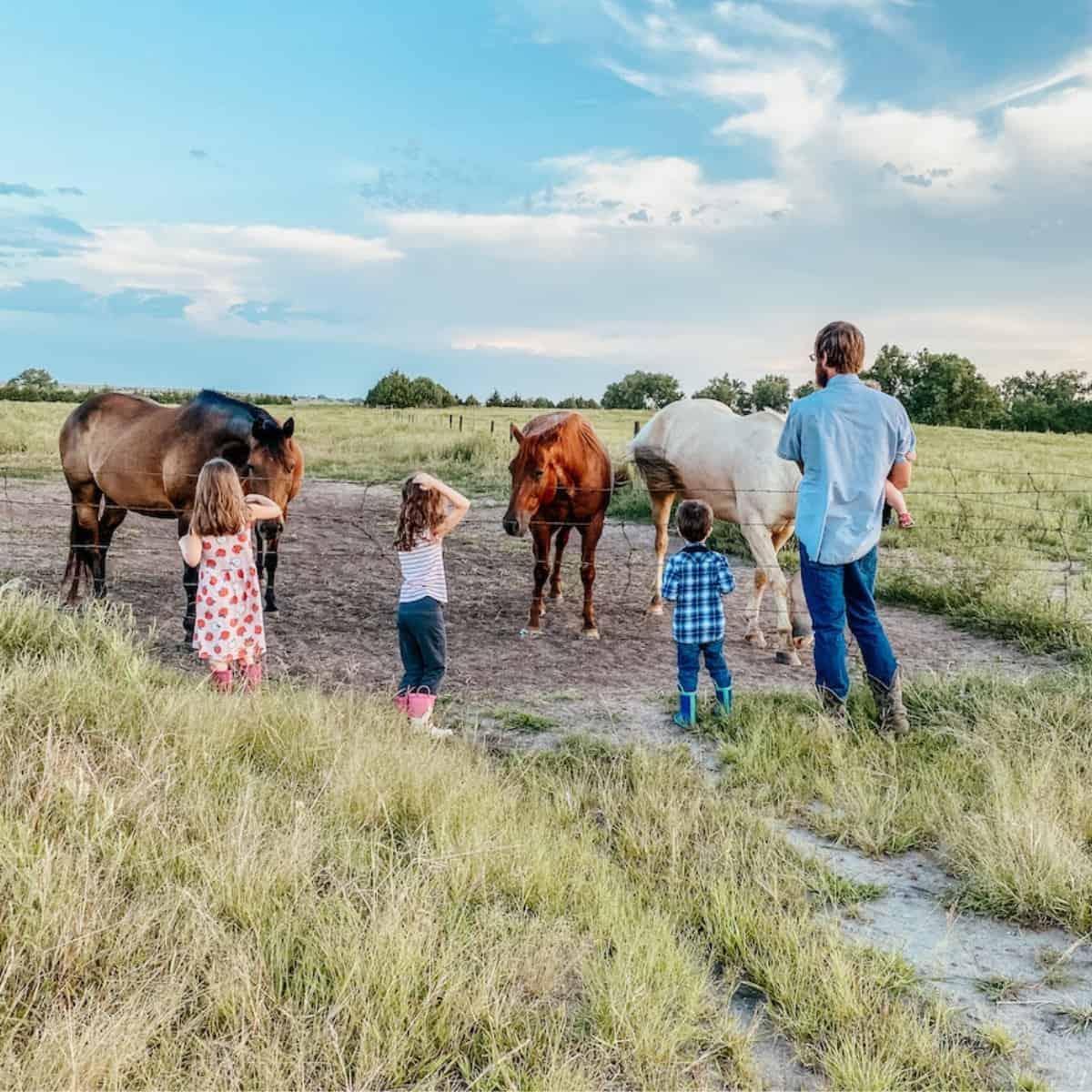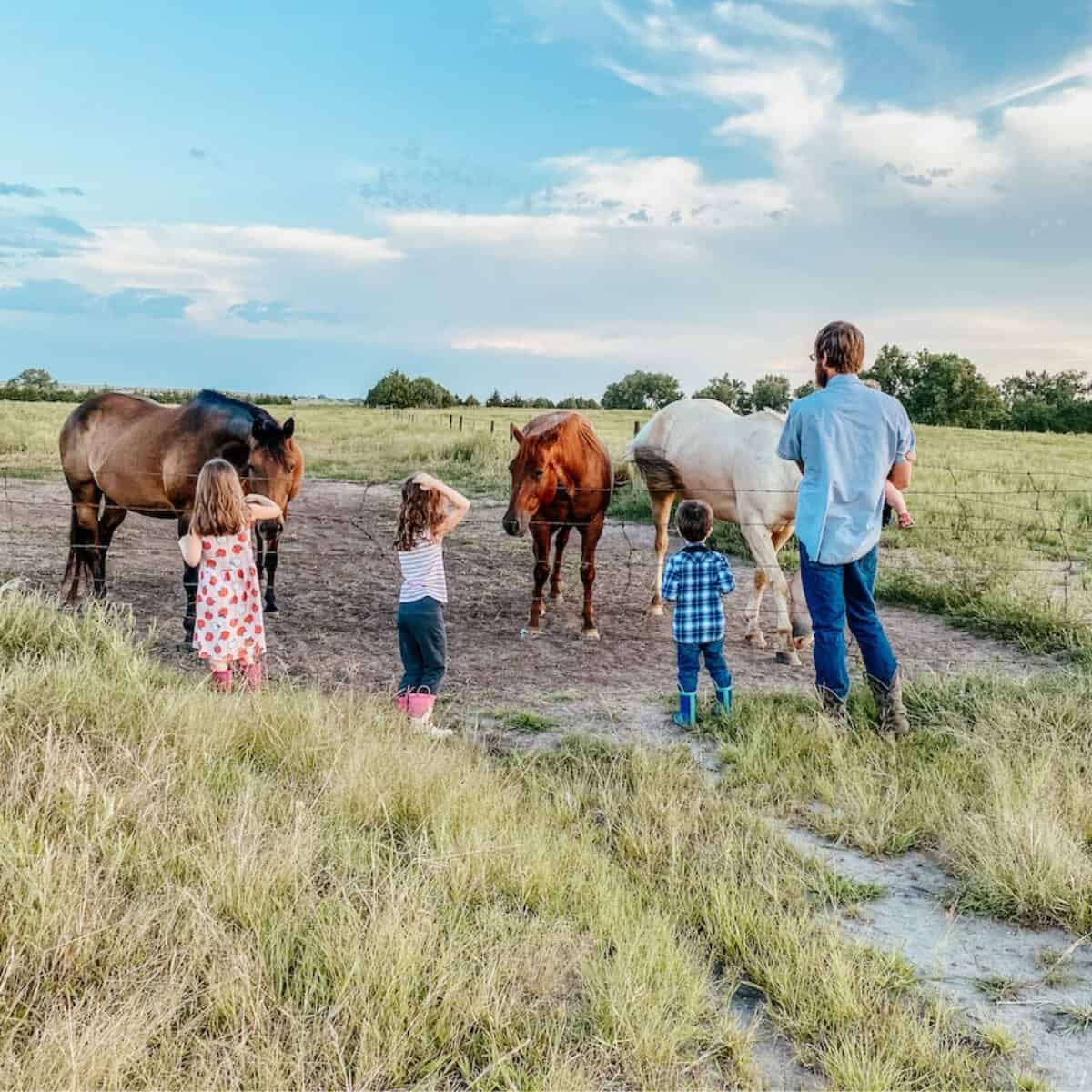 Even though we didn't have a cable or TV service, just popping in a wholesome DVD as a distraction was creating a bad experience for my children.
And their development, too.
I made the change and I'll share what it's like in our home now that we ditched the TV and most electronics.
My Children Actually Enjoy Doing Chores
Yes, no joke.
My children, despite being very young still, truly enjoy to help with chores. My biggest mistake with using the TV as a distraction was that I wasn't including them in learning moments.
I was missing out on guiding them in their tasks, molding them, building good characters, and teaching them important life skills.
Related: How to Motivate Children to do Their Chores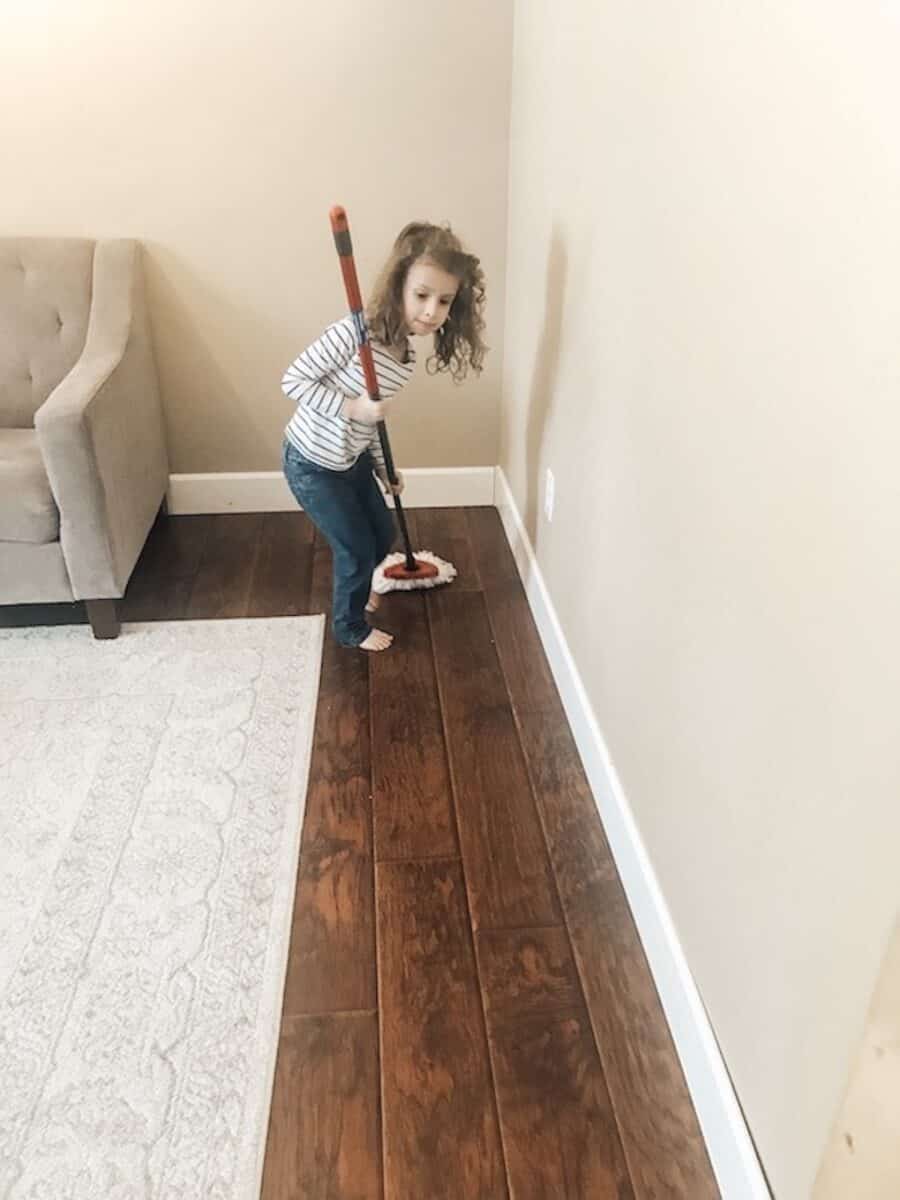 Now they are eager to get involved in helping mom in the kitchen. Or helping to gather eggs and feed the animals. And folding clothes is one of their favorite things to do.
They each have their own little tasks to complete.
And sure, it may take me longer to complete each one, but it is building good character and teaching them the importance of responsibility. It's far from perfect. But definitely a step in the right direction.
It's Teaching Me Patience
I have the type of personality that is determined to complete goals and getting tasks accomplished. I don't like to procrastinate.
So, you can only imagine how much of a challenge this has been for me. I am not a calm or patient person by nature. But including my children in tasks has forced me to work on patience. It is teaching me how to let go a little more.
And this is important.
Now that I am taking the time to focus on teaching them more. I'm slowing down in my tasks to guide and develop these precious little ones.
Parenting is hard work. But we truly do have a special opportunity for sanctification. It's up to us to make the most of it.
And this may be my biggest lesson learned in living without tv.
Our Routines Have Improved
And you know what, this is a real blessing for me. We have regular routines and tasks that need to get accomplished each day. I love and crave structure. Which can be a challenge with small children.
But our routines have improved.
We get up each morning. Have our breakfast together without the annoying distraction of the TV blaring in the background.
My children are excited for their morning prayers and reading time. And it doesn't matter if I've read the same story a hundred times in one day. Because it brings a lot of joy to my children, they are learning, and we are spending time together.
And this is a great preparation for when we begin homeschool lessons.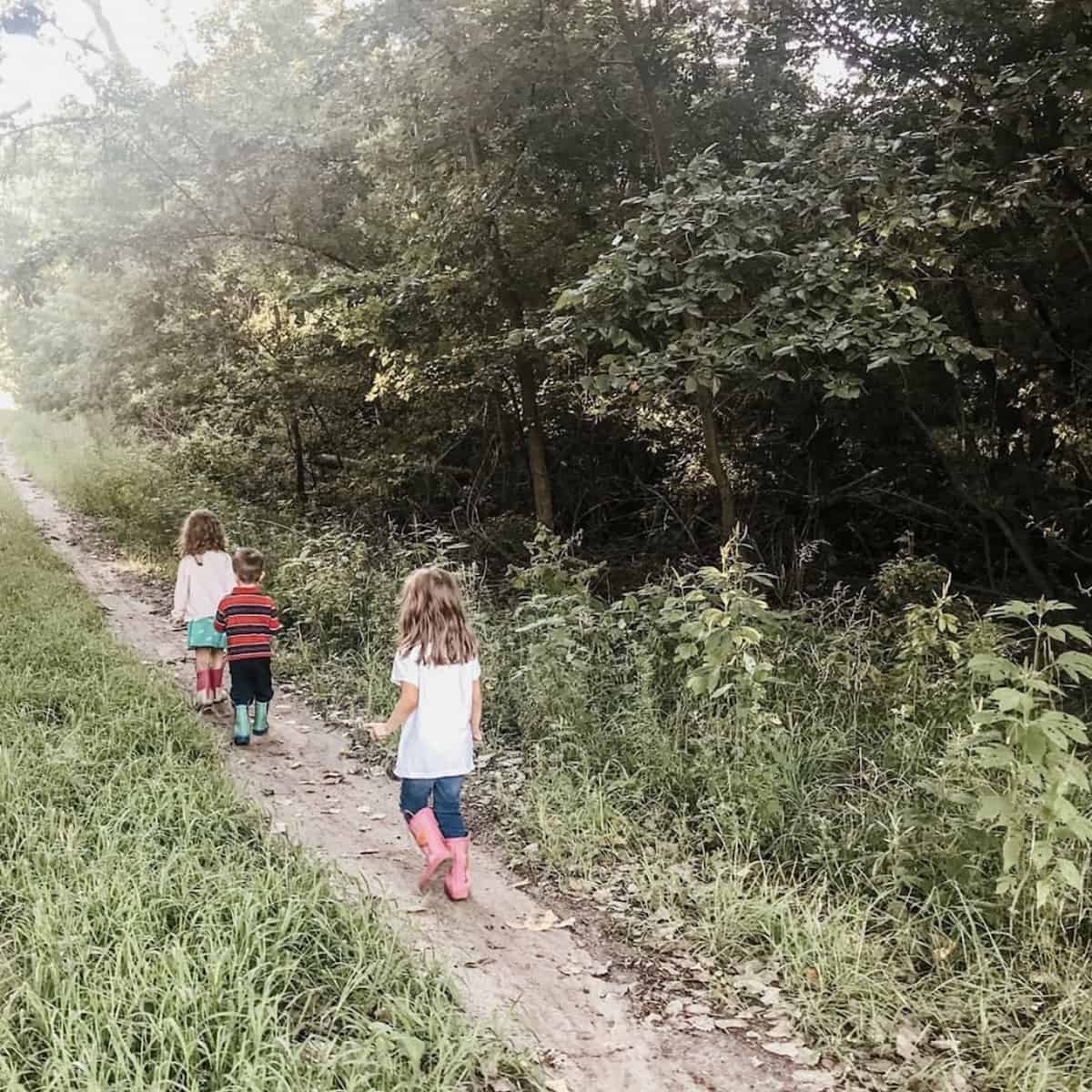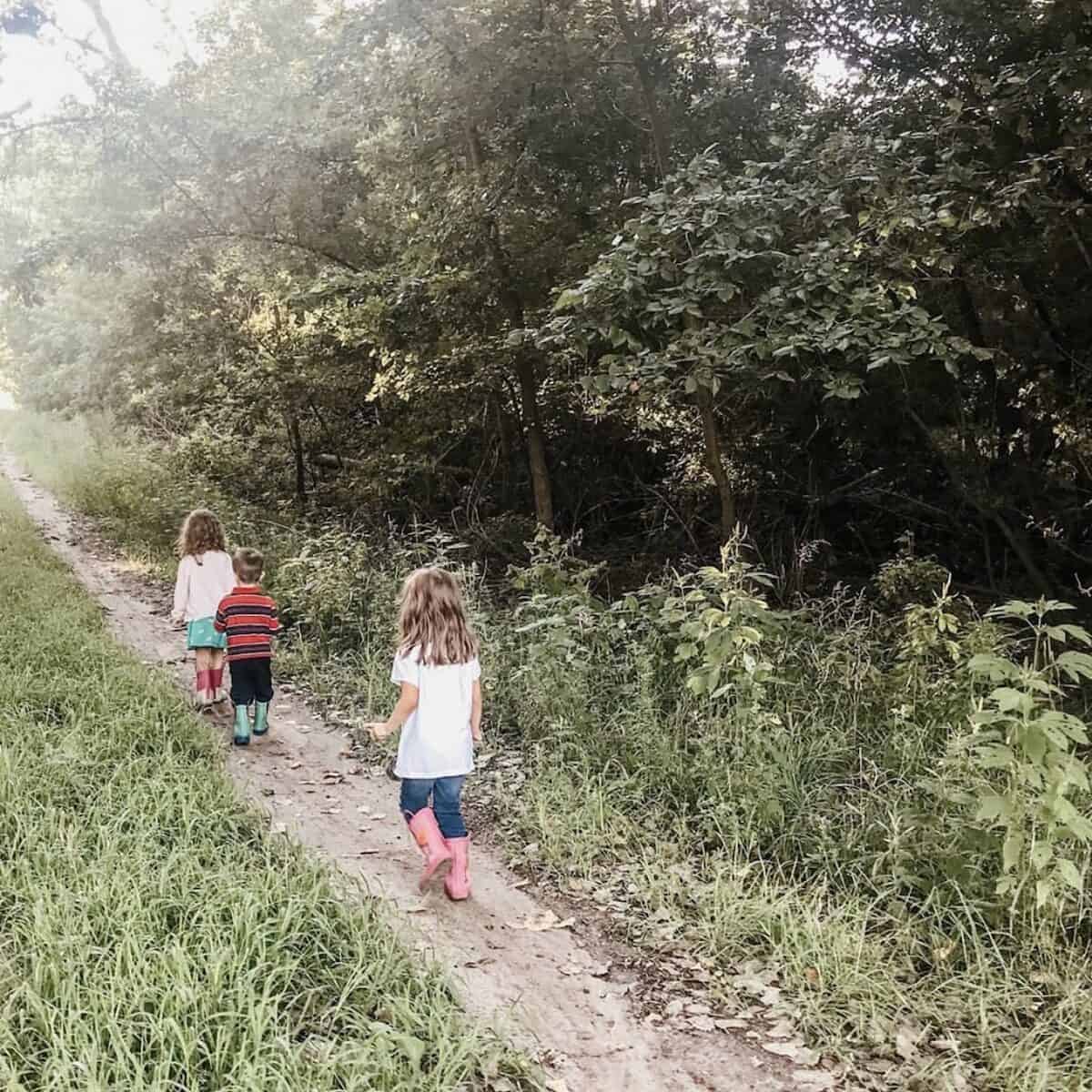 The Importance of Silence
Children need boredom in order to foster a sense of creativity and allow for proper development. When we were constantly distracted by the noise of electronics in our home, our children were behaving like zombies.
And truth be told, I was completely horrified when we had a priest over for dinner one night. After we finished eating, one of my toddlers had an epic meltdown. It was all because I wouldn't allow her to watch TV.
They were obsessed with the television and it didn't allow for much silence or calm in our home.
And why is silence important?
Here's just a few reasons:
Allows for better brain development
It improves the memory
Creates an environment of calm
Reduces stress
Fosters creativity
And lastly, it helps us to focus on spiritual matters. Around here, I want to teach my children the importance of daily prayer. There was little room for that when we were constantly distracted with electronics.
Have you ever heard that expression, "silence is golden"?
There's Total Truth in That Old Time Wisdom
If we take the time to think about what life was like back in the day. I mean way back. Back before we were so caught up in distractions and electronics ruled many of our lives.
The children of the Prairie days or those from the Great Depression era, had to get creative with their recreation and playtime.
This is what I want for my children. I want them to enjoy creativity and I want them to have every adventure they can!
Living without Tv Benefits
There's more calm. Less fighting and bickering between siblings.
We have more focus on things that are important. More time to keep focused on spiritual things and teaching my littles prayer is easier without useless distractions.
My children are becoming more involved in daily tasks and learning new skills. There's legitimate excitement in daily chores.
And although, we aren't free of toddler meltdowns. There are definitely fewer opportunities for them to occur.
More reading and genuine interest in story time.
Quiet time is actually a thing now.
Creativity is being developed. Our children are enjoying more free play and independent learning.
More time is spent outdoors. More time to play in the dirt, and play in the sand box, and splash in puddles. Basically, more time to enjoy being a kid!
We have more free time for crafts and structured learning. Wether it's an art craft or simple coloring, my children are learning something!
There's a sense of togetherness and bonding. Instead of mom working on cleaning and routine chores alone, I include my children more often.
We are far from perfect and we aren't free from toddler meltdowns. But we are a work in progress.
And you know what, it's just so much more peaceful and just a little less chaotic.
Have you tried living without tv…how was your experience?