Disclosure: Joyfully Domestic may earn a commission for purchases made after clicking links on this page. View our disclosure policy for details.
Dating your spouse is so important to keep a marriage strong. Since having four little ones (and living very rural), it makes getting out on a date a little tricky. Now, we plan a regular date night at home.
And we do this weekly!
It is that important to keep it consistent.
It has to be a priority. Even if you can't get away from the home, regular date nights are super important.
Often times, it is easy to get into a routine and then fall into a rut. With or without children in the home, taking time to connect with our spouse is necessary.
I'm sharing a few of our favorite ways to connect and fun date night ideas to do at home.
I also polled my friends on Instagram and am sharing some of their fun ideas too!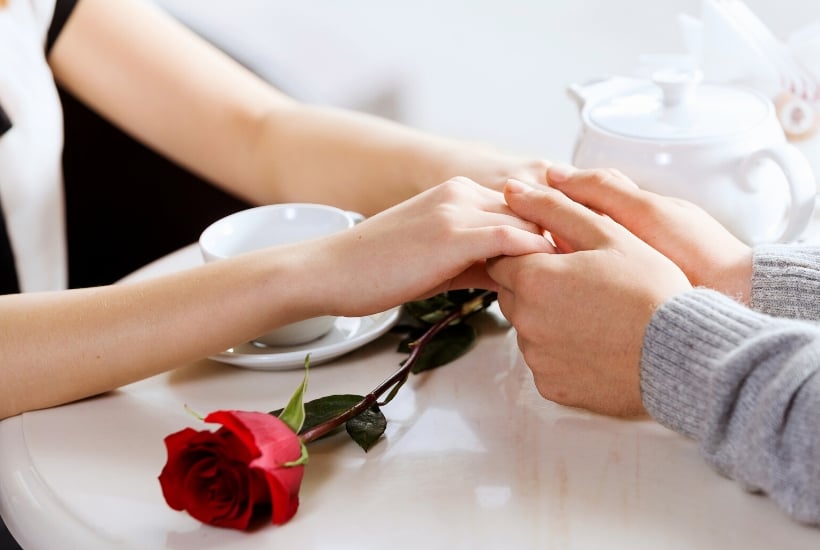 Creating a Date Night at Home
Before I get too far into this post, I want to point out that this is what works for our marriage. We make a point to have a regular date night.
No matter what our week looks like, we make this a priority.
We have four small children, so regular nights out are not really something that will happen in our stage of life.
Also, we live on a cattle ranch in the middle of nowhere. So I definitely need to plan ahead. And I choose a variety of simple, romantic, and fun date nights.
I cater to both of our love languages and also have a lot of variety in the mix.
Not sure what your love language is? Find out more here!
So, What Can You Do On a Date at Home?
There are so many different date night things that you can do at home. And they don't have to break the budget or be overly complicated either.
If you're looking for some fresh ideas for your date nights, I've got you covered.
My love language is quality time and my husband's is receiving gifts. So, we try to plan out a good mix of date nights that are specific to each of us.
For example, I sometimes enjoy just a night with a glass of wine and conversation with my husband. Or creating something yummy together in the kitchen.
For him, it might be something like surprising him with something small like his favorite sweet treat or baking his favorite dessert that we reserve for our date.
Occasionally, I like to plan date nights around something special he's had his eye on or has wanted for awhile. And I'm not talking extravagant things either.
Here are a few more date night ideas to help inspire you to make it a regular thing in your home.
1. Have Dinner By Candlelight
After the kids go to bed, set up a romantic dinner by candlelight. I would plan this ahead a bit and keep the set up simple, classy, and romantic. Enjoy your favorite meal together – wether it is a meal made from scratch or take out.
2. Cook Dinner or Dessert Together
I swoon whenever Lee joins me in the kitchen to help make a meal. Cook up a simple and delicious meal or your favorite dessert together as part of your date.
My friend Sophia on Instagram says that she and her husband started making Sushi as a Friday date night. And now it has become a routine date night in their home.
I love that idea!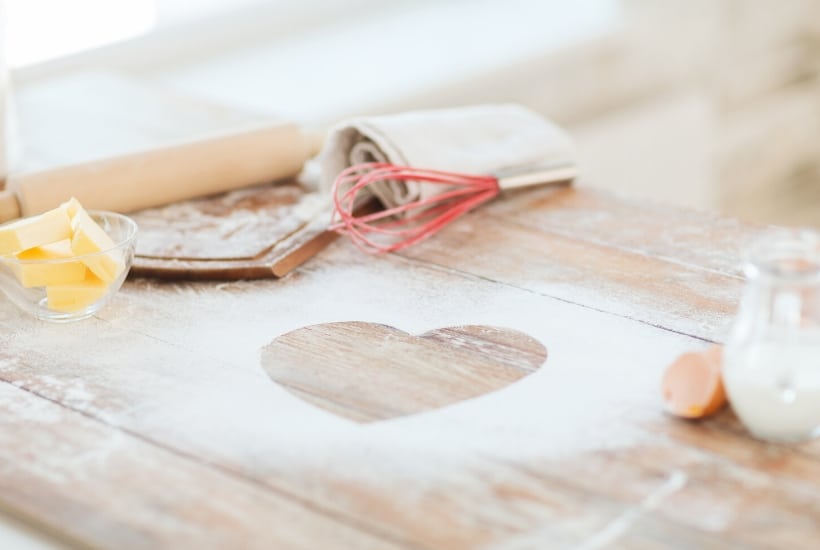 #3. Set up a Living Room Picnic
Lay out a blanket and pack up your favorite picnic foods for a romantic picnic in the living room! It is a super simple and fun date idea to try at home.
#4. Play Board Games or Cards
Do you have a favorite board or card game as a couple? Lee and I have enjoyed Monopoly for a long time. And we have fun collector's editions to keep things interesting.
This was a popular suggestion from my Instagram poll.
#5. Have a Glass of Wine and Simply Enjoy Conversation
Or your favorite beverage of choice. This is one of my favorite date nights, honestly. I just love that simple connection with my husband. Lee and I will make some time to just download after a busy day.
During the routine of our week and with little ones needing our attention, it is often hard to find the time to just chat.
#6. Sit on the Deck and Look at the Stars
Or lay a blanket out on the yard and watch the stars at night. We live in the middle of nowhere on a cattle ranch. And the stars are super clear and visible.
We started doing this as newlyweds and kept the tradition alive now.
We've even laid on the kid's trampoline and just gazed up at the stars and had conversation. It is so incredibly simple but a favorite around here.
#7. Play Video Games Together
Lee has been into video games since before we were dating. I'm definitely not a gamer, but since it is an interest of his, we will play together on occasion.
My skill level is pretty terrible. But I did grow up with Mario Brothers. So we play some vintage style games in his office every now and then.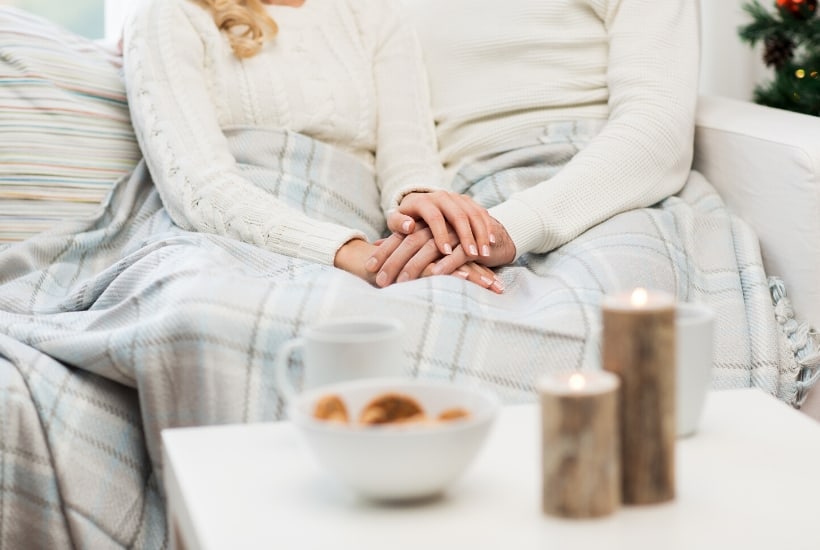 #8. Snuggle Up and Watch a Movie
Make your favorite snacks and treats and watch a favorite movie together. Get creative and mix things up too.
We don't watch TV in our home, so we will use one of our laptops every once and awhile to watch a movie or documentary online.
#9. Build a Blanket Fort
Not just for the kids! Have a fun date night by building a blanket fort in the living room. Add your favorite snacks and create an indoor picnic inside of your fort.
#10. Build a Puzzle Together
Create a fun puzzle together. And for extra points, frame it when you're done.
#11. Have a Fondue Date Night at Home
You don't even need to buy a fancy fondue set if you don't already have one. Use a crock pot or heat up the cheese over the stove top and serve immediately. Or you could also have the date in the kitchen by the stove also!
Here's a fun fondue set for date nights at home.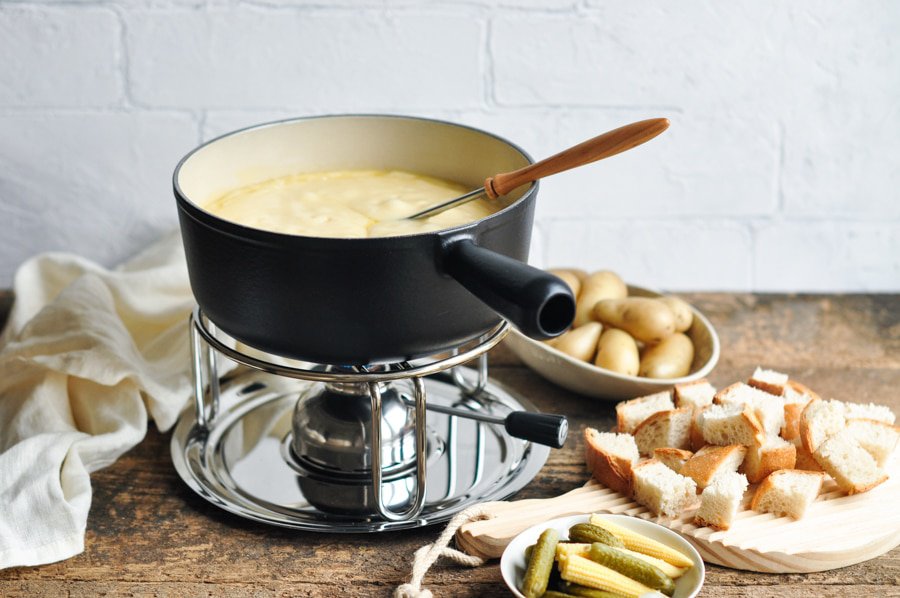 #12. Sample Wine or Beer
Create an at home wine or beer sampling with fun new varieties.
#13. Or Desserts
If alcohol isn't your thing, try sampling fun new desserts from the bakery. Try unique sweets that are new to both of you.
#14. Do a Craft Together
Are you a crafty couple? Find a fun activity or project to work on together. Something artistic, perhaps.
#15. Give Each Other a Massage
No further explanation needed. Wink.
Here are a few more date ideas from some of my blogger pals:
Date Night at Home
Create a fun date night at home with these great date night ideas.