This list of meatless recipes is sure to inspire anyone who is preparing for the season of Lent. You'll find a variety of meal ideas for Lent and meatless Fridays throughout the year.
You'll definitely want to save this list and come back to it anytime you need fresh meatless meal inspiration.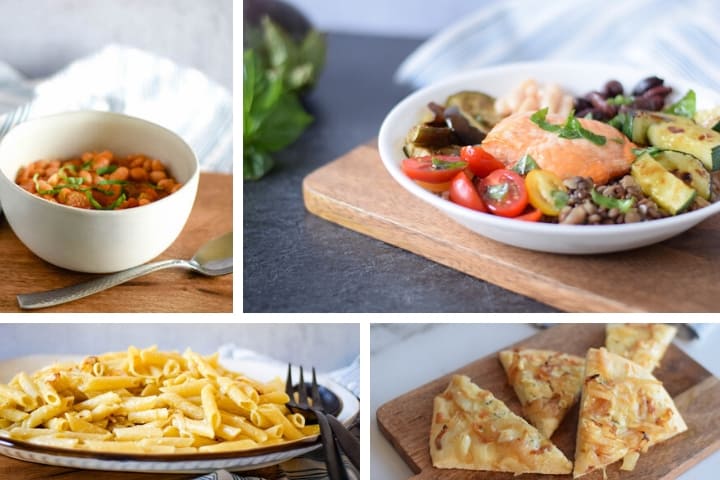 Meatless Recipes for Lent
You'll find a variety of 50+ recipes that are perfect for any occasion. From Italian style pastas & seafood dishes. To curries, soups, and vegan recipes.
And so much more!
Lent Meatless Meals
This collection of meatless meals is sure to help inspire your menu planning during the season of Lent. There is wide variety of options to choose from!