How to clean the air in your home naturally with simple natural products. And a few simple swaps or changes to create clean air in the home.
I've been on a big mission to live naturally and green in our home for a few years now. We have made several great transitions, but definitely aren't perfect.
Our home detox is making great progress by working small. There has been a lot of requests for ideas on what we've been doing. Today I'm sharing how to clean the air in your home, naturally.
Because one of the biggest things we want in a natural home environment is one free of toxic air.
I have five of my top tips for getting that home air clean and fresh.
How to Clean the Air in Your Home
The first step to making any changes towards a more natural lifestyle is to start small. Make small changes over time!
Don't get overwhelmed. I was pretty stressed when I started working on making our home more natural. But where do you even begin?
My first step after researching natural living ideas, was to begin to include my family in making small changes. When I got my family involved, it helped us to make the transition more smoothly.
One of the best changes to make in the home is to clean the air! And according to the Environmental Protection Agency, indoor air pollutants are 2-5 times higher than outdoors.
Many diseases & illnesses have been tied to poor air quality.
That's sounds pretty crazy, right?
And I'm not writing all of this to scare you. I'm just sharing what we've become aware of and how we made changes.
So here are a few of the ways to clean the air in your home.
Related: 10 Toxic Items in the Home (and what to replace them with)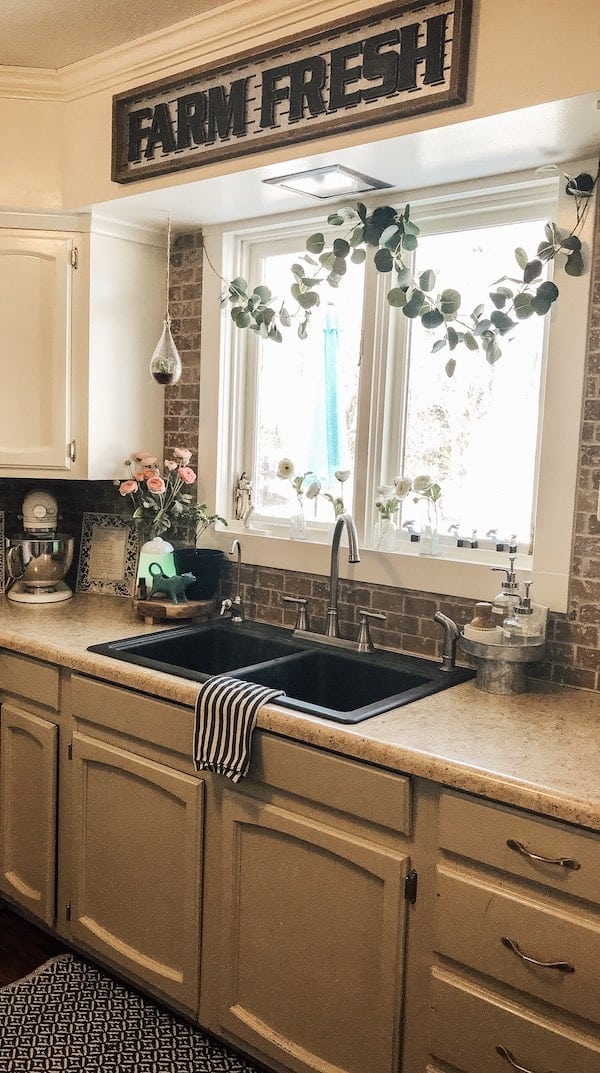 #1 Clean the Home (Often!)
Keeping the home clean and doing so regularly is a huge way to improve air quality in the home. And having a solid routine is key.
In addition to keeping on top of house cleaning, using natural products is key. Using products that are full of unnatural ingredients will just add harsh chemicals into the air.
And I don't know about you, I sure don't want my family breathing in those chemicals.
Related: Getting Started with Natural Cleaning Products
#2 Use Charcoal Filters
I love these natural little air filters. I have them placed in various locations around the house including the inside of the refrigerator!
Each little filter covers about 90 square feet. And they work to remove odors, allergens, and harmful pollutants.
One filter lasts a long time and is rechargeable by placing it in the sun. And when done, they are compostable! How cool is that?
This is the charcoal filter that we use and love!
These bamboo charcoal filters also help to prevent mold by absorbing moisture. Which is pretty awesome since mold is such a horrible pollutant.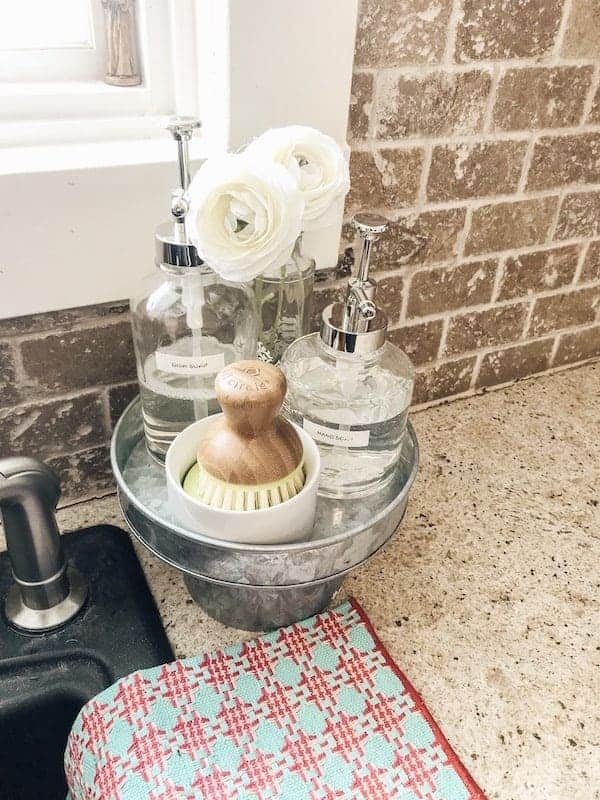 #3 Diffuse Essential Oils
Instead of lighting up a candle that could potentially have harmful chemicals, reach for some essential oils. These potent little gems are a powerhouse for cleaning the air.
I keep them in a variety of locations throughout our home. One that is most often used is in our kitchen and helps keep cooking smells from taking over the house.
Here are a few essential oils that will help clean the air in your home:
Citrus oils like lemon, wild orange, bergamot, and lime.
Tea tree oil is known for germ fighting and air purifying.
Lavender is pretty calming and also smells great!
Doterra makes a purify blend and their On Guard blend are great choices.
Eucalyptus is another favorite of mine that smells super fresh!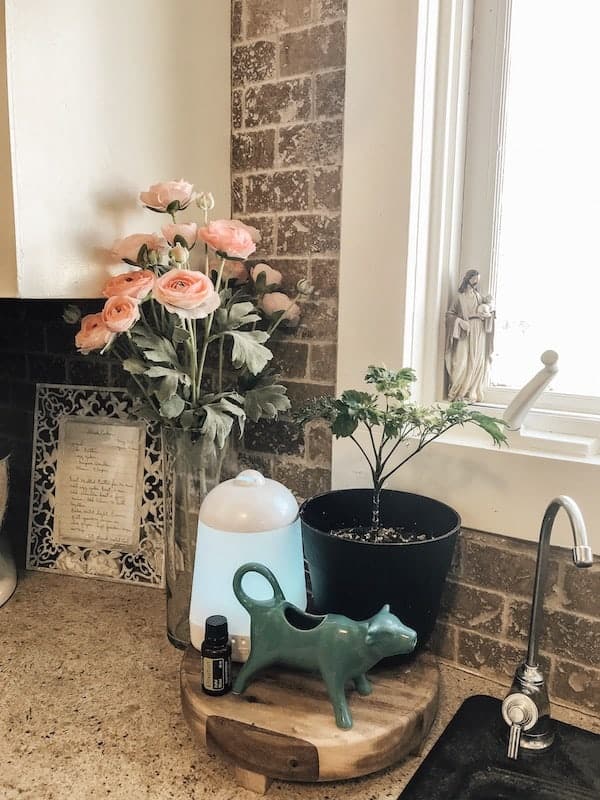 #4 Add Air Cleaning Houseplants to Your Home
Not only do they make really cute home decor, houseplants can actually serve a great purpose. There's a huge selection of houseplants that help clean and improve the air.
They help clean the air by absorbing toxins.
Here are 15 Best Air Cleaning Houseplants
Plus, there's many more added benefits of houseplants. They help reduce stress and are therapeutic, for starters.
#5 Open a Window
I know it is such a simple thing. But I often don't even remember to open a window to let in fresh air. So this is a great reminder for myself.
Especially during the winter months, this is usually not on my mind!
However just opening a window for about 5 minutes will make a huge impact. And I don't notice the heat escaping in such a short time frame.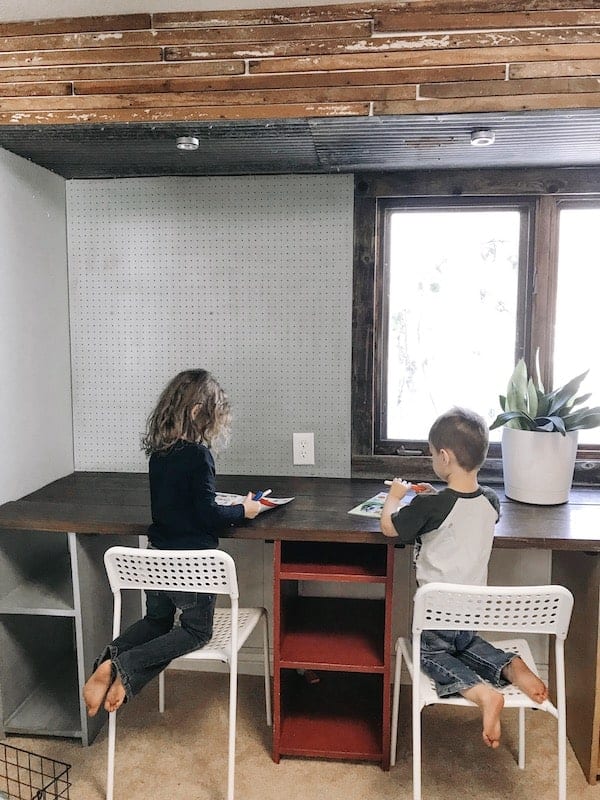 When it comes to the health and well being of my family, I want to ensure that I'm providing the best environment!
So making these few changes over time has helped me feel like there's a bit of an impact.
Here are a few more tips for how to clean the air in the home:
Use an air purifier & change the filter regularly
Vacuum often and keep the canister and filters clean
Take your shoes off at the door
Make sure your home is mold free
Keep your pets groomed to keep the dander away
Run the AC if you have one (great air filter system!)
More Homemaking Posts: